US launches Section 301 investigation into French digital services tax
Xinhua | Updated: 2019-07-11 04:53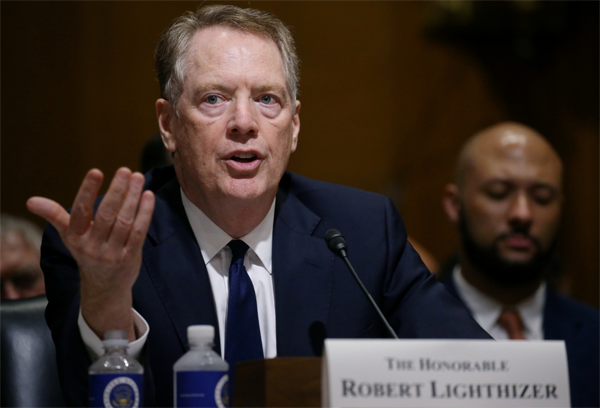 WASHINGTON - The United States has launched a Section 301 investigation into the digital services tax of the Government of France, the Office of the US Trade Representative (USTR) announced on Wednesday.
"The United States is very concerned that the digital services tax which is expected to pass the French Senate tomorrow unfairly targets American companies," USTR Robert Lighthizer said in a statement.
"The President has directed that we investigate the effects of this legislation and determine whether it is discriminatory or unreasonable and burdens or restricts United States commerce," Lighthizer said.
According to the USTR's Office, France's proposed 3 percent tax would hit global tech companies with total annual revenues from the covered digital services of at least 750 million euros (844 million US dollars) globally and 25 million euros in France.
"The structure of the proposed new tax as well as statements by officials suggest that France is unfairly targeting the tax at certain US-based technology companies," the USTR's Office claimed.