Desert-island disc
By Chen Nan | China Daily | Updated: 2019-07-11 08:42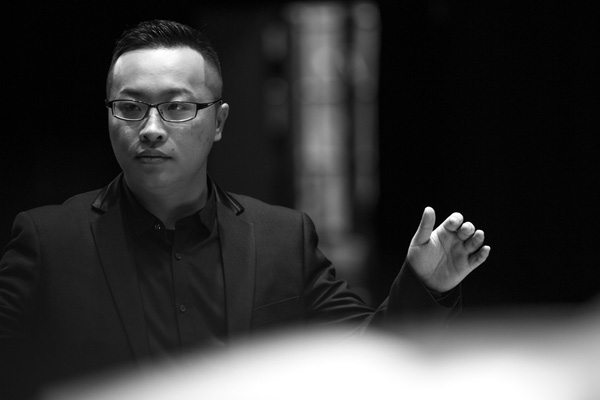 The Rainbow Chamber Singers are set to perform songs from their new album on a four-city tour, Chen Nan reports.
In January 2016, a performance by Shanghai-based amateur choir the Rainbow Chamber Singers went viral online. Under the baton of conductor Jin Chengzhi, the choir put on their sunglasses and sang the song, Where On Earth Did You Leave the Key to My Apartment, Zhang Shichao?, at the end of their concert. Unlike many choral works, which take on serious themes and are performed with demanding vocal techniques, the song has simple lyrics and the choir members performed it with humor.
Jin, who wrote the song, didn't expect such attention and warm feedback from the audience. The performance was viewed nearly 30,000 times, and within a week, about 300 people had applied to join the choir.
"We already have a stable fan base, but after the show, even more people know who we are. I felt excited, yet uneasy," says Jin. "I had to adjust to the changes of my life, like a more hectic schedule that made me uncomfortable."
The sudden transformations in his everyday life became the source of inspiration for Jin, who pictured himself as a man being shipwrecked on a desert island along with his parents and his little dog. The man was intrigued by the mystery of the island and was curious about everything, like the plants and the natural views. As he grew up, his dog died and his parents got old. In the end, he was left alone on the island until his death.