Europe urges Iran to stick to troubled deal
China Daily | Updated: 2019-07-11 09:15
TEHERAN - European powers urged Iran on Tuesday to reverse its move to increase uranium enrichment "without delay", as a French envoy arrived in Teheran to boost efforts to save a landmark 2015 nuclear accord.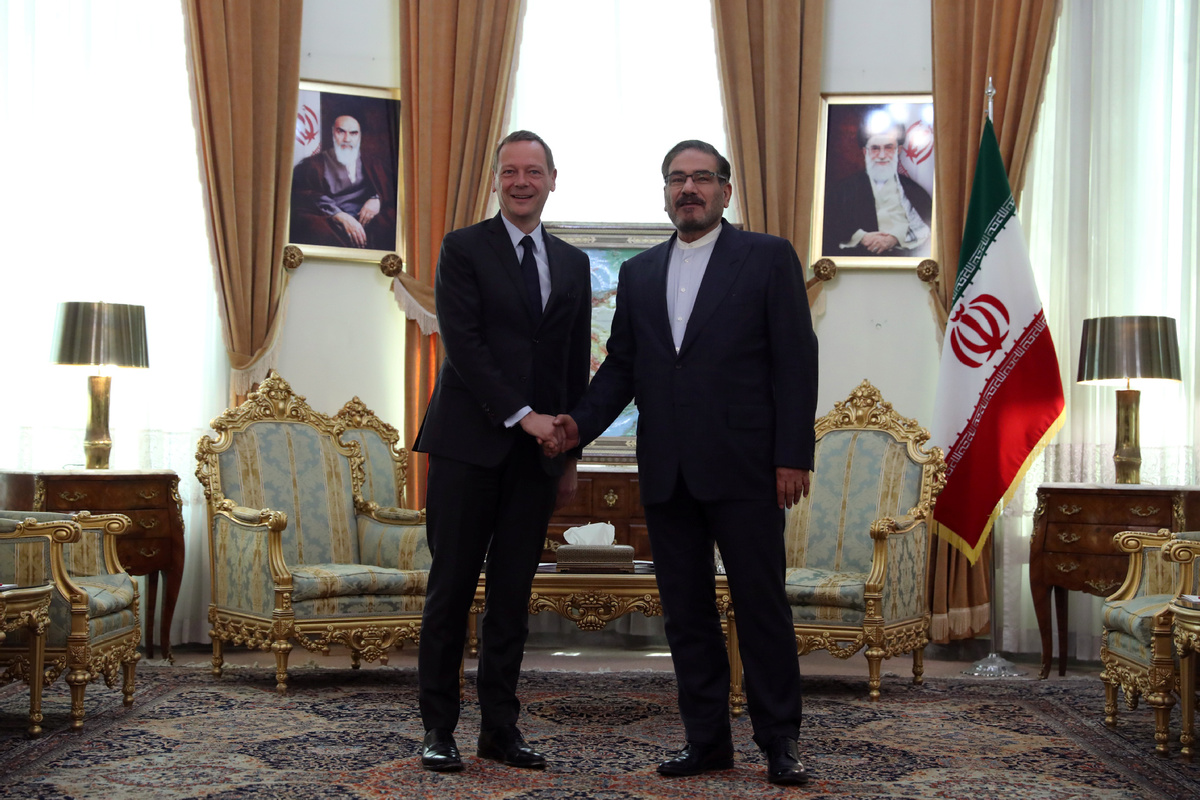 French President Emmanuel Macron sent top diplomatic adviser Emmanuel Bonne to the Iranian capital after Iran announced on Monday that it had passed 4.5 percent uranium enrichment level - above the 3.67 percent limit set under the agreement, though still far below the 90 percent necessary for military purposes.
Bonne was scheduled to meet with Rear Admiral Ali Shamkhani, secretary of Iran's Supreme National Security Council, on Wednesday.
Iran's Foreign Ministry spokesman Abbas Mousavi on Wednesday welcomed Bonne's visit, saying "the French are part of efforts... to keep the nuclear deal alive".
This is the latest move of the European Union to salvage the shattered nuclear deal.
The accord between Iran and world powers promised sanctions relief, economic benefits and an end to international isolation of the Islamic republic in return for stringent curbs on its nuclear program.
But after the United States withdrew last year and reimposed stinging sanctions on Iran, especially on its banking and oil sectors, the future of the accord became uncertain.
As the Iranian economy went into free fall, Teheran demanded that the other parties to the deal, especially France, Germany and Britain, deliver the promised economic benefits and help it bypass US sanctions.
However, it gradually became clear that this was no simple task, and Iran changed tack and said it would reshape its policy of "strategic patience".
On Monday, Iran announced its breach of the 3.67-percent limit set by the deal, known as the Joint Comprehensive Plan of Action, or JCPOA, and threatened to restart deactivated centrifuges and ramp up enrichment of uranium to 20 percent purity in a move away from the accord.
The deal was signed by Iran, China, Britain, France, Germany, the European Union and the US.
Meanwhile, the international community has stepped up efforts to ease the escalating tensions between Teheran and Washington, calling on Iran to reverse breaches of the agreement.
France, Britain and Germany said they planned to convene a meeting of the signatories to address Iran's compliance with the nuclear deal, but they did not say when that would happen.
In Moscow, Russian Foreign Minister Sergey Lavrov said on Tuesday that Russia is ready to hold a ministerial meeting on fulfilling the terms of the deal.
Lavrov also blamed the deteriorating situation around the Iranian nuclear deal on the US.
"The United States has withdrawn from the plan and is not fulfilling the resolution of the Security Council, which approved the JCPOA and also barred others from implementing this resolution, pointing fingers at Iran," he said.
"This is a wrong approach. We want to search for solutions."
Ren Qi in Moscow contributed to this story.
Agencies - China Daily