Album celebrates Shanghai Symphony Orchestra's 140th anniversary
By Zhang Kun | China Daily | Updated: 2019-07-15 07:24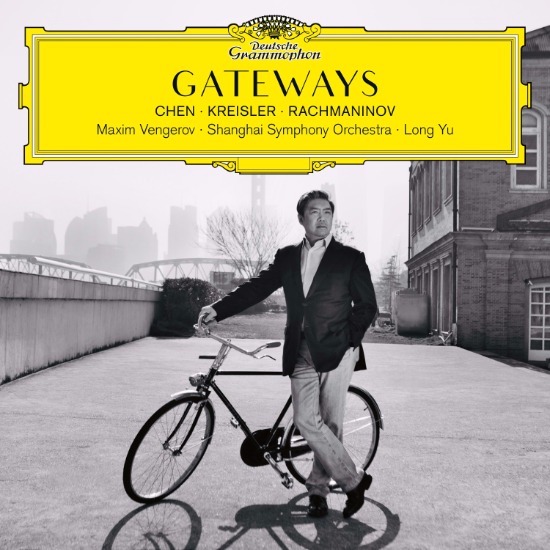 Maestro Yu Long and the SSO have released a new album on the Deutsche Grammophon label to mark the 140th anniversary of the country's oldest orchestra, Zhang Kun reports in Shanghai.
The first Deutsche Grammophon recording by the Chinese conductor Yu Long and the Shanghai Symphony Orchestra enjoyed its worldwide release on June 28.
The album, Gateways, is the first in a series of three recordings agreed under an exclusive contract between Deutsche Grammophon, the world's oldest and most renowned classical music label, and maestro Yu and the SSO.
Featuring works by Chinese and Russian composers, the new release celebrates the 140th anniversary of the SSO, the oldest orchestra in China.
DG will release two more albums with maestro Yu and the SSO over the coming two years, according to the deal signed last year. The programs will also feature Chinese compositions and Western classical pieces.
The album cover for Gateways features a picture of Yu leaning on a bicycle on the Bund in Shanghai. "The bicycle is a vehicle for communications: communications between East and West, Shanghai's past and present," says the 54-year-old conductor, who is also the orchestra's music director. "When I grew up in Shanghai, bikes were the primary vehicle for transportation, and that's also the sense of what we want to achieve through music."
One of the most powerful figures in China's classical music scene, Yu is artistic director for three orchestras in China: the China Philharmonic, the SSO and the Guangzhou Symphony Orchestra. In 2018, Yu became the first Chinese conductor to sign a contract with DG. As part of Deutsche Grammophon's 120th anniversary celebrations last year, maestro Yu conducted a gala concert performed by the SSO at the Imperial Ancestral Temple in the Forbidden City on Oct 10.
Joining big name conductors such as Herbert von Karajan and Leonard Bernstein, being a member of the DG label has allowed Yu to become an "exporter of the sound of China", says Shanghai-based cultural critic Zhu Guang.
"Maestro Yu has built up a wide network of friends in the global music industry. His collaboration with the SSO will bring the sound of China to the West," Zhu says.