Contest aims to push Chinese artists to create world music
By Chen Nan | chinadaily.com.cn | Updated: 2019-07-15 09:34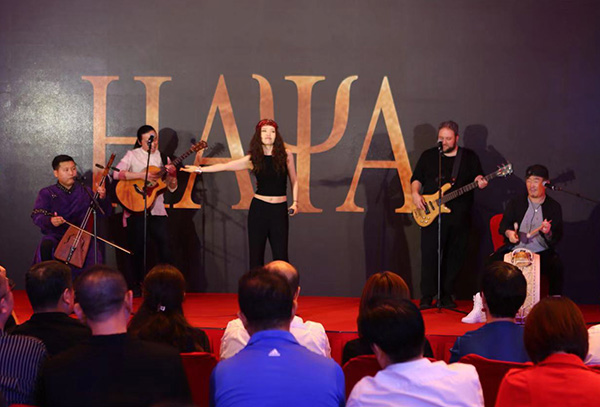 Even as pop music dominates the Chinese music scene, a project called World Music: The X, was launched in Beijing on July 9 to encourage and support Chinese musicians to explore other genres, like world music.
Speaking about the project, the organizer, Zhang Haijun, president of the Beijing Artists Management Corporation Ltd, says: "We aim to collect music samples, songs and videos from July 10 to August 31 from people ranging from music school students to indie musicians."
And he adds that 30 finalists will have the chance to sign contracts with record companies and to showcase their music works with live performances.
Meanwhile, speaking about possibility of world music coming out from China, Fu Lin, the chairman of pop music institute under Chinese Musicians' Association, in Beijing, says: "One of the best world music albums by Chinese musicians is Sister Drum," referring to the album, released in 1995, by singer-songwriter Zhu Zheqin, better known as Dadawa, which was inspired by Tibetan folk music and sold over 3 million copies in 56 countries worldwide.
"However, for a very long time, we haven't had such a great album, which combines sounds from the past and the present. It's a pity.
"But we have great ethnic and folk music heritage. And a lot of it, which has been listed as Intangible Cultural Heritage, is waiting to be discovered and adapted into contemporary music."