Mergers of central SOEs to gather pace this year
By Zhong Nan | China Daily | Updated: 2019-07-17 09:03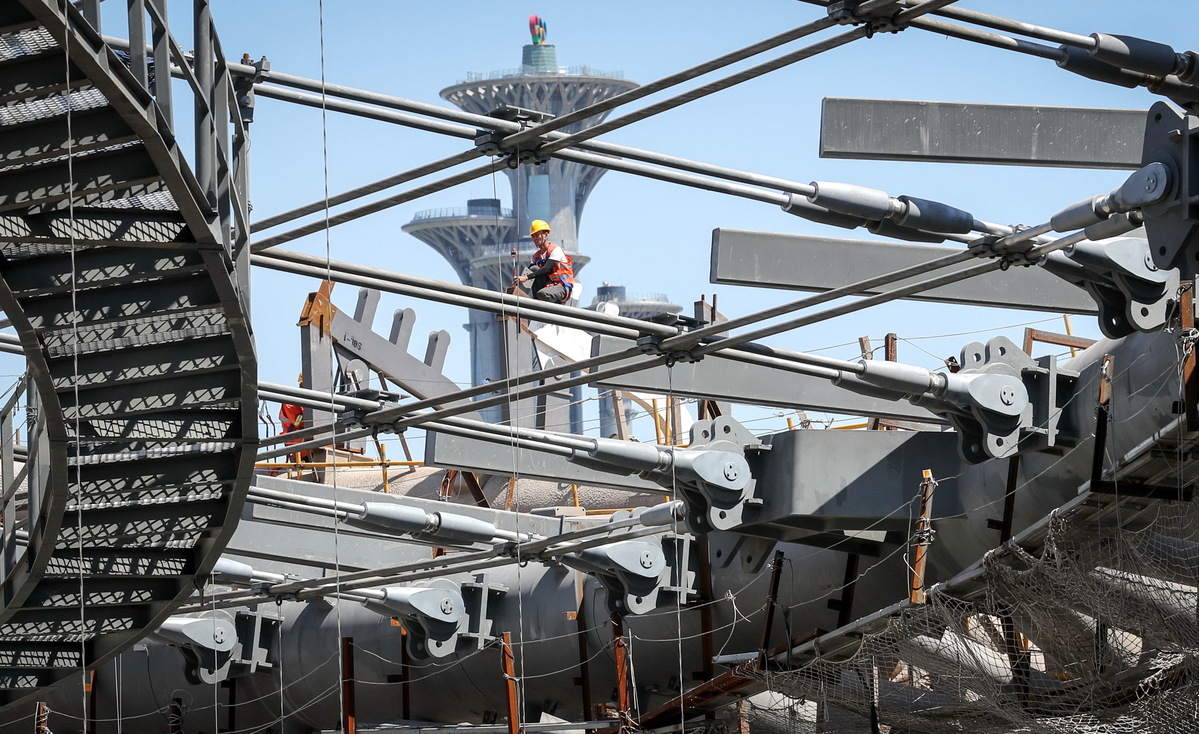 China will continue to restructure its centrally administered State-owned enterprises to serve the needs of national strategies and the real economy in the second half of this year, said a senior official from the country's top State assets regulator on Tuesday.
The government is actively conducting strategic restructuring of its central SOEs in fields including equipment manufacturing, shipbuilding and chemical engineering to optimize the distribution of State-owned capital, said Peng Huagang, secretary-general of the State-owned Assets Supervision and Administration Commission.
"For the next step, we will vigorously promote professional integration between central SOEs, especially those with homogenized businesses," he said, adding that the government is making plans to accelerate the pace of professional integration in the power, nonferrous, steel, offshore engineering equipment and environmental protection industries, in order to continuously restore the earning strength of central SOEs.
The official made the remarks after the central government approved a restructuring plan involving Beijing-headquartered China Poly Group Corp and China Silk Corp, announced on July 8.
This is the second move regarding the merger of central SOEs this year, after China State Shipbuilding Corp and China Shipbuilding Industry Corp, the country's two biggest State-owned shipbuilders by production capacity, announced that they were planning a strategic restructuring on July 2.
The government has carried out the reorganization of 21 groups, involving 39 central SOEs such as China North Railway and China South Railway, China Nuclear Engineering and Construction Corp and China National Nuclear Corp since 2012. China to date has 96 central SOEs, according to the SASAC.
As central SOEs took proactive measures to tackle complicated economic situations both at home and abroad by expanding global market channels and adding expenditure on research and development, their net profit jumped 8.6 percent year-on-year to 703.77 billion yuan ($102 billion) in the first half of this year, data from the SASAC show.
Central SOEs' operating revenue reached 14.5 trillion yuan between January and June, up 5.9 percent on a year-on-year basis. A total of 15 central SOEs saw revenue growth of more than 20 percent during this period, while 35 of them witnessed over 10 percent revenue growth.
Industries including transportation, power generation, mining and construction witnessed relatively fast revenue growth, while petroleum and petrochemicals, metallurgy, and equipment manufacturing maintained stable revenue growth.
Peng said that the government supports the listing of central SOEs on the newly launched science and technology innovation board, or the STAR market, in Shanghai, because this can be a practical platform for central SOEs to develop strategic emerging industries and make breakthroughs in the area of innovation.
The SASAC received 14 applications and related documents from central SOEs after China Railway Signal and Communication Co, the world's largest provider of rail transportation control systems by market share, gained the green light from the authorities on June 21 to be the country's first central SOE to be listed on the STAR Market.
Zhou Lisha, a researcher at SASAC's research institute, said the government previously paid more attention to the scale of SOE revenue, but for the next stage, more attention will be placed on SOEs' returns in areas such as net assets, revenue margin, debt elimination, investment in research and development, and the level of securitization to support the national economy.