Bouncing around globe to ping-pong pinnacle
By ZHAO XU in New York | China Daily Global | Updated: 2019-07-20 05:08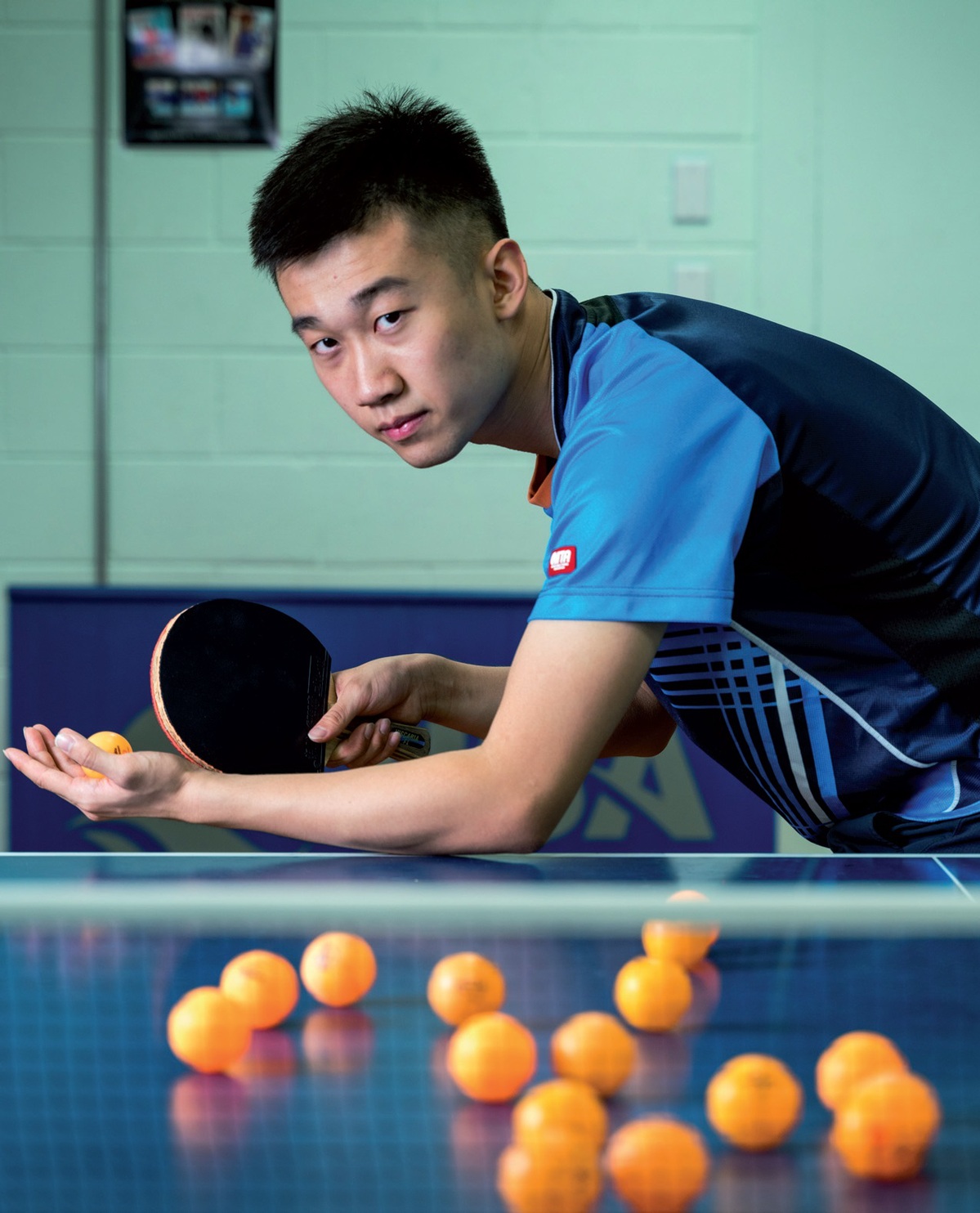 On an ordinary night in 2004, 6-year-old Zhang Kai crawled into bed at his home in suburban Beijing, after his parents had long gone to sleep in their own room.
There the child lay wide awake, listening over and over again to the imaginary sound of a tiny white table tennis ball hitting his bat, just as it did during the afternoon training session.
This went on for some time, before Zhang sat up, and with a highlighter pen wrote on the wall beside his little bed: "The four dreams of mine …"
Those dreams were: to become a district champion, a city champion, a national champion and at last, a world champion.
It was a moment of solemnity, made even more so by the innocent hopefulness of a child. Sixteen years later, Zhang can still feel the burn he had felt in his chest when he put down those lines, with the few Chinese characters he'd been taught as a first-grader.
"The first three (goals) have been met. All I need to do is to fight for the fourth and last one, irrespective of the result," he said.
Zhang spent June in Beijing, training first in Chengdu and then in his hometown, Beijing.
"I'll be in Germany between August and next May for further training. But in October, I'll play the Canadians in the North America Olympic Games team qualification," he said. "This is to get ready for the 2020 Olympics in Tokyo, and I'm now fighting to be one of three who could play the qualification representing the US."
The competition is fierce to the point of being cruel. But for Zhang, who became a US citizen in April and thus eligible for representing the country in international competitions, that is how things have always been.
"I was introduced to ping-pong as a 5-year-old, when a coach came to our kindergarten looking for kids with potential. He pinched a few shoulders and asked us to move around a little bit. And before I knew it, I was handpicked, the only one out of the entire class," he said.
The coach was proven right: Zhang became instantly smitten with the sport and played frenetically for a year, before the end of which he was already consuming himself with his growing ambition.
"Before I turned 11, I had gone from a district team to a semiprofessional city team to the reputable Beijing Provincial Team, from where the best ones are expected to go to the Chinese National Team, a dream team made up almost entirely of world medalists who have dominated the sport since the 1960s," he said.
Little did he know about the name Cheng Yinghua, despite the fact that the 61-year-old was one of those who helped mint that glory, at the cost of his own ambition.