Virtual concert in Shanghai attracts 10,000 audience members
Xinhua | Updated: 2019-07-22 09:27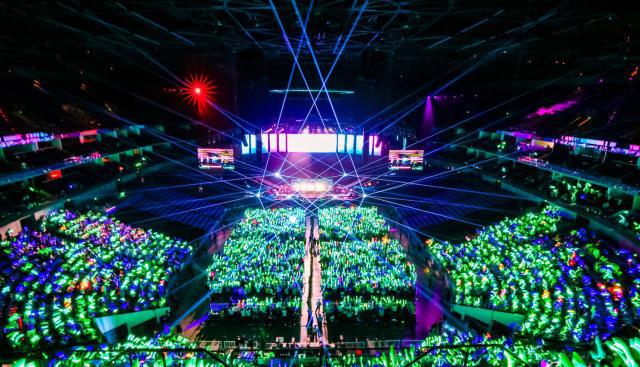 Nearly 10,000 audience members attended a concert of virtual singers in Shanghai Friday night, said Bilibili, a popular Chinese online video sharing platform.
More than 10 popular virtual singers from China and Japan, including Chinese virtual idol "Luo Tianyi" and Japanese pop star "Hatsune Miku," gave performances in a cultural center in Shanghai, winning applause and cheers from the real-people audience.
The three-and-a-half-hour-long concert adopted technologies including visual release and Vsinger Live, allowing virtual singers and performers to give vivid performances, and audience members to see their movements, clothing, facial expressions, and interact with their digital idols.
Having made her debut in 2007, Hatsune Miku is a 16-year-old character persona developed by Crypton Future Media, using Yamaha Corporation's voice synthesizer software.
Luo Tianyi was developed by the Yamaha Corporation in collaboration with Shanghai HENIAN Information Technology Co., Ltd. in 2012.