平台经济(píngtái jīngjì): Platform economy
China Daily | Updated: 2019-07-25 06:57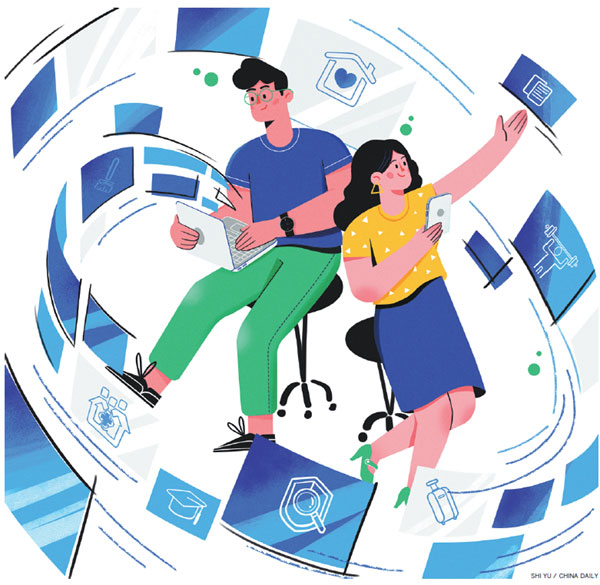 The Executive Meeting of the State Council, China's Cabinet, has recently decided to support the healthy development of the platform economy.
The internet platform economy includes many emerging formats, such as online shopping, group purchases, shared travel, homestays, takeaways, reviews and medical guidance. Many online platforms promote the sharing economy, but the platform economy is not limited to this, it includes all business models centered on the internet.
The core of the platform economy is to use the internet to provide common functions such as matching demand with supply, delivery, payment, feedback and supervision of the parties providing a product or service. The platform economy is not restricted by geographical boundaries and business models, and can realize optimal allocation, effective integration and intensive use of resources. Therefore, it has unlimited development space in innovation and entrepreneurship.
China's platform economy has developed rapidly in recent years, and to maintain the momentum the document calls for the development of a new industrial form, and for the internet Plus service industry to be highly developed to meet the public demands. Social capital will be encouraged to enter various fields including medical treatment and health, education and tourism, in order to provide more quality and highly efficient and convenient services.
The business environment for the development of the platform economy will be further optimized. This year, a national electronic certificate sharing system and electronic invoice public service platform will be built.