Top theater content from abroad to be screened in China as part of global festival
chinadaily.com.cn | Updated: 2019-07-31 16:04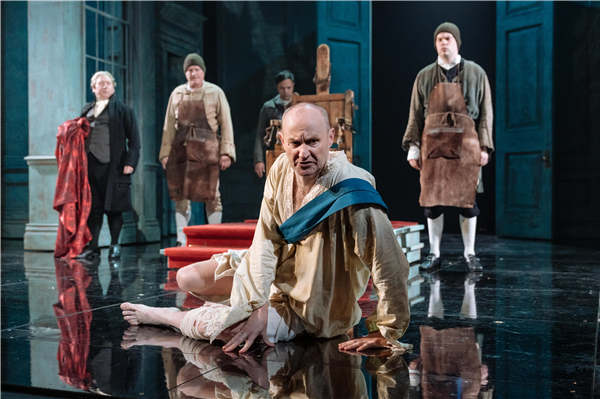 Classic plays, including Hamlet, directed by Lyndsey Turner and featuring Benedict Cumberbatch; King Lear, directed by Jonathan Munby and featuring Ian McKellen and The Madness of George III, directed by Adam Penford and featuring Mark Gatiss, will be screened in China during the 2019 International Theatre Live Festival.
From Aug 2 to 11, the annual event, in its third year, joint held by Broadway Cinematheque and New Live, a screening series launched by Beijing ATW Culture Media Co. Ltd, will present some of the most popular theater content from the British and international stages through cinemas on the mainland.
The opening play to be screened will be The Crucible, a play by American playwright Arthur Miller,which was directed by Yael Farbery in 2014, and featuring Richard Armitage.
Besides plays, other highlights will see Les Miserables in Concert, the 25th Anniversary, which marks the classic landmark French musical's sold-out performance at O2 in London in 2010, and the 1996's movie, Romeo + Juliet, based on William Shakespeare's famous play, Romeo and Juliet, which was directed by Baz Luhrmann and starring Leonardo DiCaprio.