职业化专业化药品检查员(zhíyèhuà zhuānyèhuà yàopǐn jiǎncháyuán): Professional and specialized drug inspectors
China Daily | Updated: 2019-08-05 07:37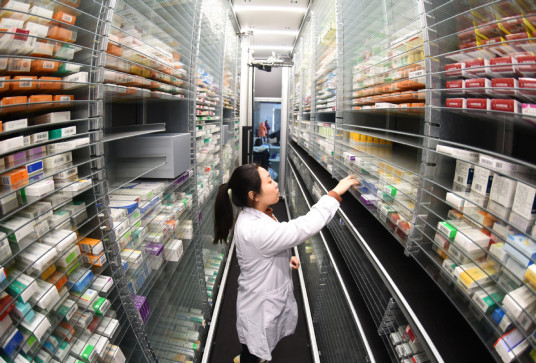 The State Council, China's Cabinet, recently issued a document on building a team of professional and specialized team of pharmaceutical drug inspectors.
The document advances improving the pharmaceutical drug inspection system by establishing national and provincial teams of specialized inspectors.
According to the document, the inspectors, who will be specialized professional personnel recognized by the drug administration authorities, will conduct compliance confirmation and risk analysis inspections of medical drug research and production, including cosmetics, and medical equipment, to ensure they are developed and produced according to the law.
They will be an important force for strengthening drug supervision and ensuring drug safety.
The State Council medicine administration department and provincial level medicine administration departments are expected to have established a professional, specialized drug inspection system with full-time inspectors as the main body and part-time inspectors as the supplement within the next three years.