National art troupes show season to highlight modern Peking opera
Xinhua | Updated: 2019-08-09 09:54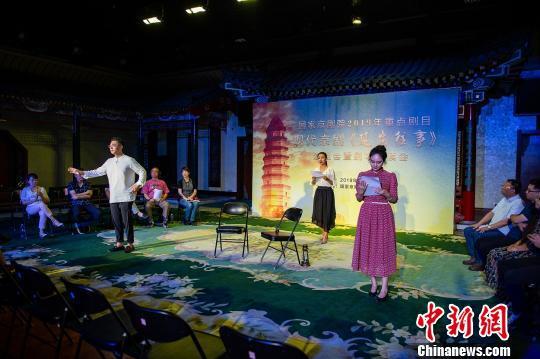 A modern Peking opera about a young woman as a Peking opera performer in Yan'an, northwest China's Shaanxi Province, is set to hit Beijing stage on Nov. 25 to 26.
It will be the closing program of the four-month-long 2019 National Art Troupes Show Season, according to the China National Peking Opera Company (CNPOC), the opera producer.
Set in war-time Yan'an, northern Shaanxi, then known as the "red capital" of China, the opera "Yan An Wang Shi," or literally "Once Upon a Time in Yan'an," is written by talented young playwrights Song Yang and Chen Zhuo.
The opera, starring a group of promising CNPOC performers, including Guo Xiao, tells of a Peking opera actress who comes to Yan'an in search of her dream stage and portrays a group image of artists in Yan'an.
"Once Upon a Time in Yan'an" is produced by the CNPOC for celebrating the 70th anniversary of the founding of the People's Republic of China and the 65th anniversary of the CNPOC.