Inspiring, generous CAS academic dies at 89
By Zheng Caixiong in Guangzhou | chinadaily.com.cn | Updated: 2019-08-13 16:35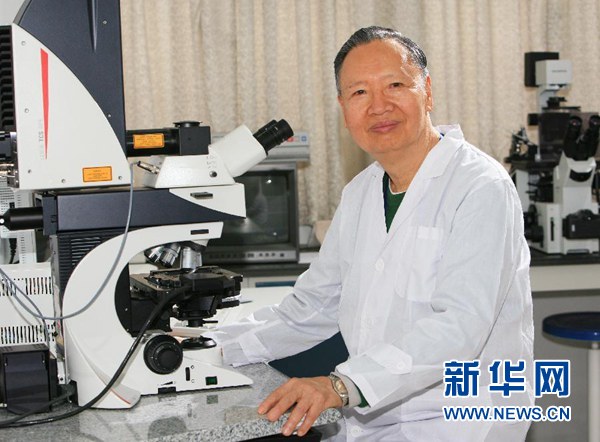 Many teachers and students from South China Agricultural University were brought to tears when Lu Yonggen, an academician of Chinese Academy of Sciences, died in Guangdong at the age of 89 on Monday.
His funeral will be kept simple according to his will, and many students bid farewell with flowers in front of his statue inside the university on Monday.
Before Lu died, he was the former president of South China Agricultural University, donating his life savings valued at more than 8.8 million yuan ($1.25 million) to the university to support the excellent young teachers and students from poor families in the university.
It was the largest single donation from an individual in the university's 108 years of history, according to a report by Beijing Evening News on Monday.
Lu, a famous agricultural scientist, continued his lifelong generosity in passing, donating his body to support medical research and education.
Zhao Xingjuan, who had been Lu's secretary for more than two decades, said Lu was a rigorous scholar but was nice to his colleagues and students.
Wen Simei, deputy president of South China Agricultural University, said Lu's patriotism and charming personality helped inspire and attract a large number of high-level talents studying abroad to return and work in the motherland.
Lu was selected as one of the ten persons who moved Chinese people the most in 2017.
Lu, born in 1930 in Hong Kong, joined the Communist Party of China in 1949. He became a teacher at his university after graduation in 1953. Lu was appointed president of the university in 1983, and became a member of Chinese Academy of Sciences in 1993.