Chinese ballet company to stage two productions at NYC's Lincoln Center
Xinhua | Updated: 2019-08-15 16:13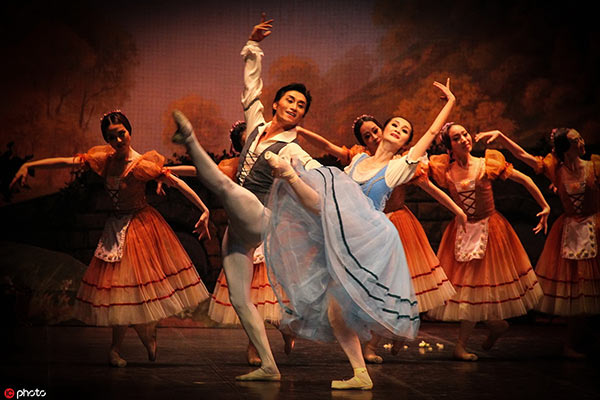 Guangzhou Ballet, a renowned Chinese troupe, will present two productions at New York City's Lincoln Center this coming weekend, according to the performing arts center.
Established in 1993, Guangzhou Ballet is a classical ballet company based in South China's Guangzhou city. It has toured more than 20 countries and regions around the world and won over 40 international awards and over 150 national awards.
The two productions to be presented in New York feature a combination of Western and Oriental styles of ballet. Carmina Burana shows the ballet expression of the famous medieval poem in Europe, while Goddess of the Luo River is a ballet adaptation from an ancient Chinese love story.
The performances are brought here by the China Arts and Entertainment Group Ltd (CAEG), the largest company of its kind in China in the field of entertainment and arts exhibition.
CAEG said it hopes the program will help boost communication between Guangzhou Ballet and its peers in the United States, and promote cultural exchanges between the two countries.
The performances will be staged in the afternoons of Aug 17-18 at the David H. Koch Theater in the Lincoln Center.