A new chapter for Chinese indie music
chinadaily.com.cn | Updated: 2019-08-16 13:51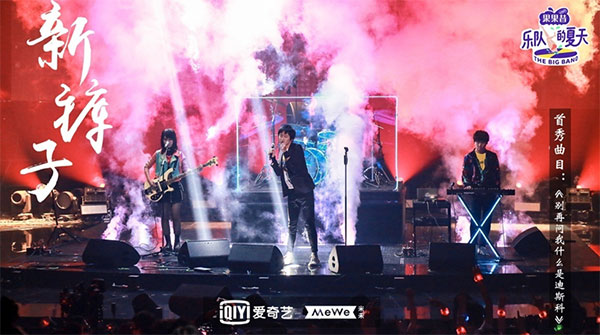 For most of China's Generation Z, this summer may be the first time they experienced rock music, while the country's middle-aged have had the chance to relive their youth with the sounds that made it special.
This is thanks to reality show The Big Band, produced by video streaming site iQiyi, which has helped bring new energy to the Chinese rock industry.
A cultural phenomenon
First aired in May, the show concluded last Saturday with a star-studded concert featuring singers like Pu Shu and Li Yuchun playing onstage together with the show's newly crowned hot five bands, including New Pants, Miserable Faith and Hedgehog.
Featuring 31 bands representing different genres such as punk, funk and reggae, the show has showcased homegrown indie musicians.
"Sisi yufan, and Jiulian zhenren! Kudos to the program producer for discovering these bands," reads a comment on Douban, a popular review site in China.
Running for two months, the show attracted massive numbers of viewers and sparked debate on social media.
On Sina Weibo, China's Twitter-equivalent, heated discussion inspired a series of trending hashtags like #Pu Shu from Manchester, #Zijian smashes his guitar, and #Help New Pants hit 1 million followers.
"The show has done solid work in every aspect. To some extent, it has certainly put domestic bands, still a love for a small group of people, in the public eye, which is really commendable in a time when everyone in showbiz is vying for attention and reputation," said Zhang Hao, guitarist of Byebye Noise, a rock band in Beijing.
On Douban, variety shows typically see their scores go down as they progress. The Big Band however offered an exception – when it kicked off, the show was rated 7.4 out of 10, which gradually rose to 8.7 by the time it finished.