Beijing Comedy Weeks laughs to a close
By Wang Ru | chinadaily.com.cn | Updated: 2019-08-16 14:00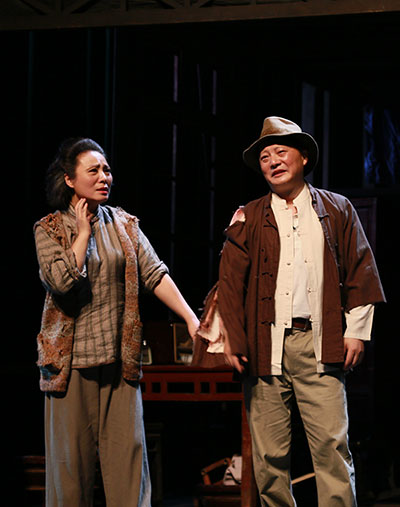 On Tuesday, a theatrical performance of Crow and Sparrow was staged at the Cultural Palace of Nationalities in Beijing, marking the close to this year's Beijing Comedy Week organized by Beijing Federation of Literary and Art Circles and the Beijing Theater Association.
Over the past few weeks, Beijing Comedy Week has brought 32 performances to the audience, helping them appreciate and understand comedy.
Crow and Sparrow was adapted from its namesake film, and directed as a performance in celebration of the 70th anniversary of the founding of the People's Republic of China.
It takes the audience on a journey back to Shanghai in 1949, creating an entertaining platform to experience the old city in an amusing and relaxing atmosphere.
This year's Beijing Comedy Week made several innovative leaps by promoting its Chinese and English official websites, and inviting groups to make vlogs which are popular among young people.
Audience accessibility was thoughtfully developed at the start of more traditional comedies, as some experts and professionals were invited to give the audience some background knowledge to help them better understand the comedies.