China leads production with rising demand for service robots
By Zhong Nan | chinadaily.com.cn | Updated: 2019-08-30 16:00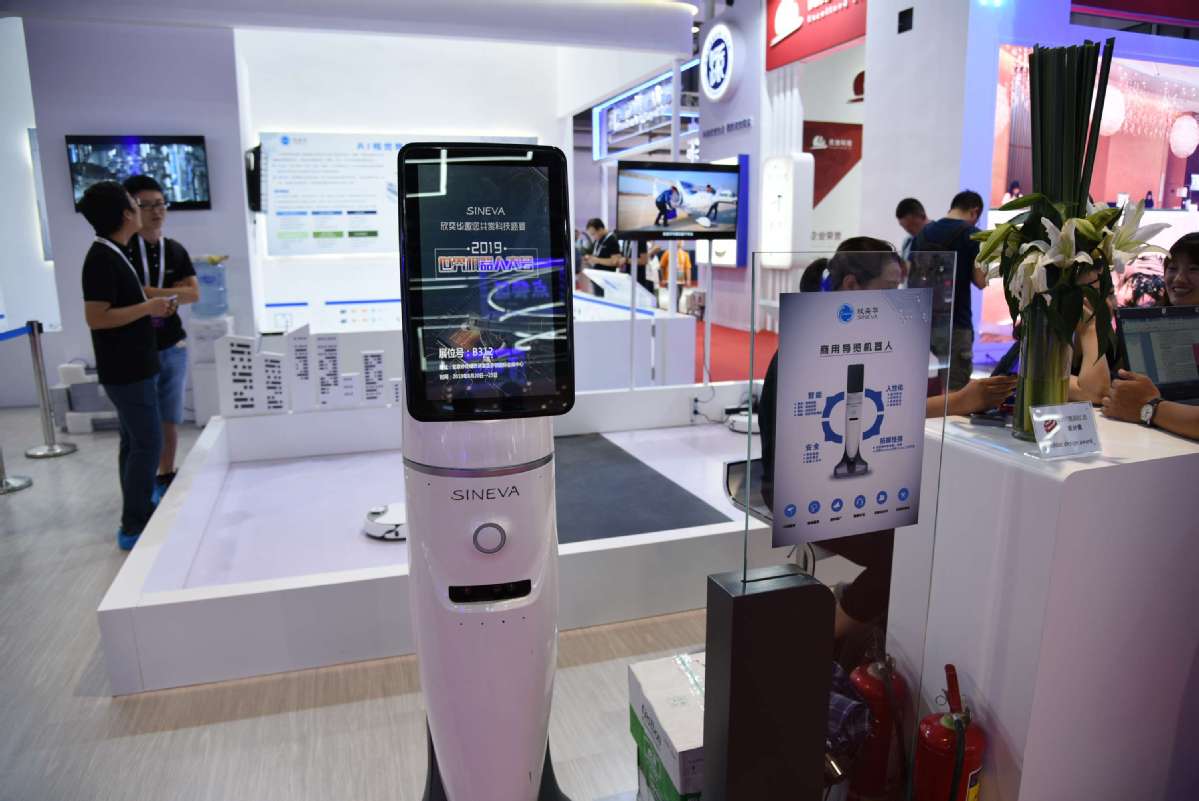 With rising labor costs, Beijing Sineva Technology Co Ltd, one of China's major service robot makers by market share, plans to boost its innovation and manufacturing presence in the fields of logistics and housekeeping to tap into the growing demand for "automated workers".
By combining customer demand, the company believes that service robots have huge growth potential in domestic markets, while the application of robots for special purposes has also significantly expanded in China.
The company brought its latest service robot products, which are designed to serve in sectors including logistics, digital, housekeeping and public service businesses, to the 2019 World Robot Conference held in Beijing in late August.
Zhang Mi, general manager of Beijing Sineva Technology, said the company will deploy more resources and software engineers in service robot development and production, as rapid consumption growth and frenetic urbanization have prompted labor-intensive industries to find new ways of coping with surging demand, particularly in the logistics and service sectors.
"As robots become increasingly smart with the rise of artificial intelligence, the market for service robots will grow notably," said Zhang, adding the demand for companion and healthcare robots will also appeal in the long-term, given China's growing pool of retired people.
Established in 2013, the Beijing-headquartered business currently covers areas including smart manufacturing, artificial intelligence and advanced materials, with a current operation of three production bases in Anhui and Zhejiang provinces.