Education flaws linked to HK unrest
China Daily Global | Updated: 2019-09-02 09:34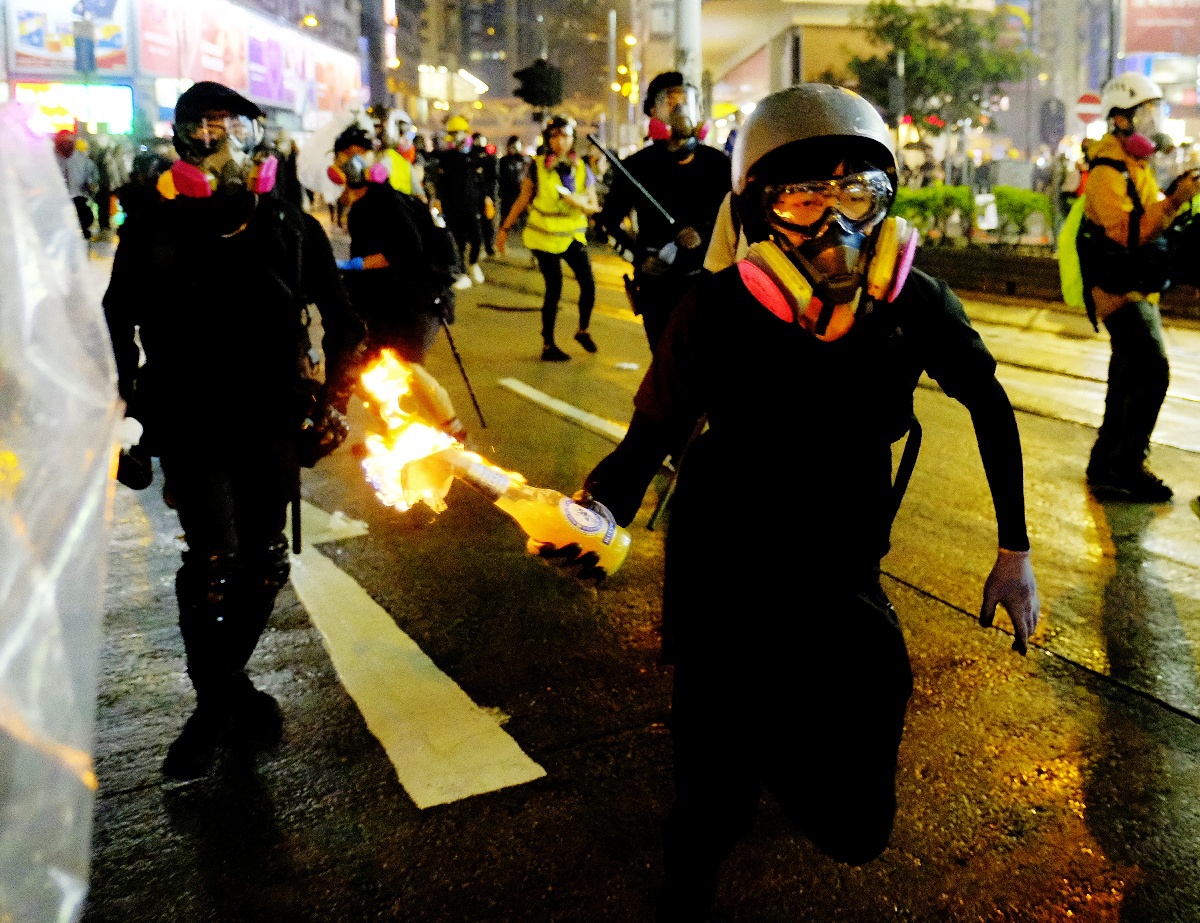 Currently, textbooks are published by different local publishers, and schools can choose whichever textbooks they prefer. Unlike those for the three other compulsory subjects - Chinese, English and mathematics - textbooks of liberal studies do not require the approval of the Education Bureau.
Tai said that is because the bureau has tried to avoid giving the impression of brainwashing students by being seen in any way as censoring the contents about Hong Kong's relationship to the motherland or about current affairs in the city.
Different publishers have differing political views, and the materials in the textbooks they publish might not be comprehensive or neutral, Tai said.
A textbook from one publisher, for instance, features controversial current issues, including a chapter aimed at fostering critical thinking, which encourages students to "occupy the playground" to show their objection to too much homework.
In addition, some content is misleading, so the Education Bureau should be more involved in assessing the textbooks, Tai said.
"The government should either directly provide contents for the publishers, or establish an official scrutiny mechanism for liberal studies textbooks," Tai said.
Besides textbooks, other teaching materials have also been questioned.
"Many fail to show the whole picture," said Ho Lok-sang, dean of business at Chu Hai College of Higher Education.
He cited a slide presentation on the city's Basic Law, which stipulates that a nominating committee must choose candidates for chief executive, that compares the process to parents allowing children to choose toys freely from a handful of pre-chosen toys. Ho said that in the slide presentation, the "description of the provision in the Basic Law is taken totally out of context."
Ho said that because the slide presentation doesn't explain that the nominating committee mechanism was intended to contain risks, the narrative is far from accurate. Parents have also expressed concern about some elements of education.
Sophia Peng, the mother of a secondary school student, said she was shocked by the bias of some liberal studies textbooks.
In addition to calling for the Education Bureau to review the textbooks, she also called on parents to ramp up efforts to guide children to gaining a balanced view.