Zimbabwe's founding father Robert Mugabe dies at 95
By Lucie Morangi in Nairobi, Kenya | chinadaily.com.cn | Updated: 2019-09-06 13:15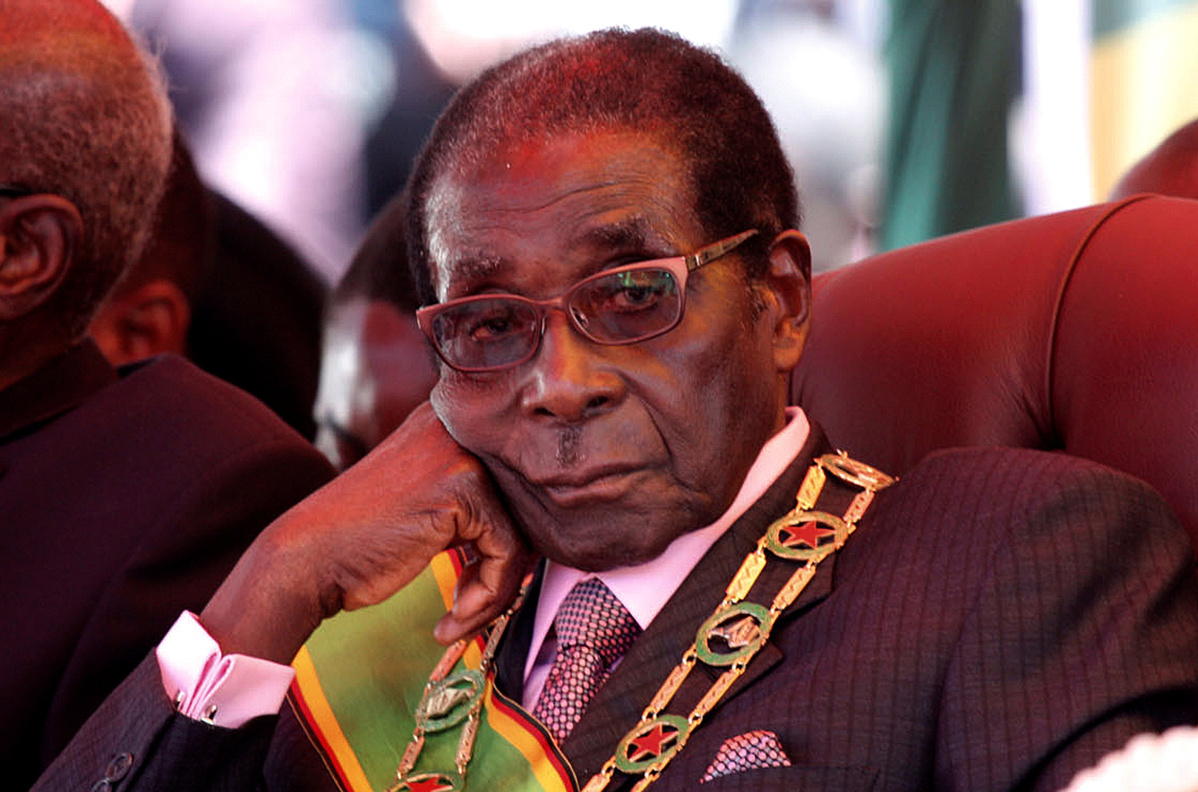 Zimbabwe's former president and founding father has passed away as of early Friday morning. Robert Mugabe, who ruled the southern African country for more than three decades before he was disposed in a military coup, has been pronounced dead.
President Emmerson Mnangagwa confirmed the news on his Twitter account and said, "It is with the utmost sadness that I announce the passing on of Zimbabwe's founding father and former President, comrade Robert Mugabe."
"Comrade Mugabe was an icon of liberation, a pan-Africanist who dedicated his life to the emancipation and empowerment of his people. His contribution to the history of our nation and continent will never be forgotten. May his soul rest in eternal peace."
His death elicited mixed reactions on the platform, with some calling him a hero due to his victory in the liberation struggle while others vilified his rule, blaming him for Zimbabwe's economic decline.
Media reports quote the opposition's secretary for education MDC Zimbabwe Fadzayi Mahere as having tweeted: "Rest in Peace, Robert Mugabe. My response to your passing is complicated. I'm going to write a long piece. However, for now, deepest condolences to his family."
Mugabe first served as prime minister of the newly renamed Zimbabwe for seven years after elections in February 1980. He then became president in 1981, and ruled until 2017. The army then forced him to resign in what was deemed as a coup and installed Mnangangwa, his successor.