Wuxi to host internet of vehicles pilot area
By Shi Jing in Wuxi, Jiangsu | China Daily | Updated: 2019-09-07 08:24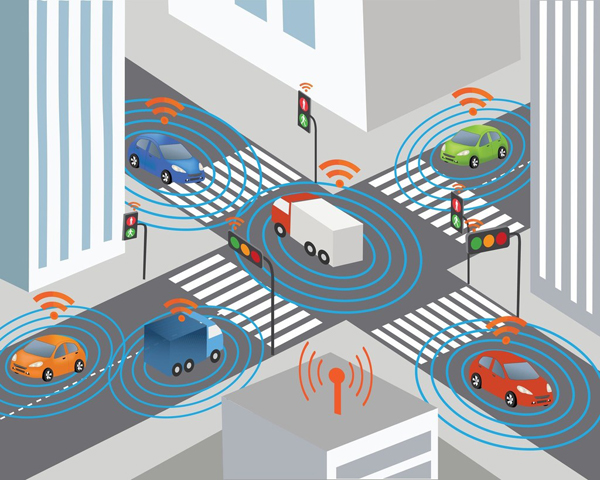 Jiangsu (Wuxi) Internet of Vehicles Pilot Zone, the first national-level pilot zone in the country, unveiled its implementation plan on Friday, which marks another major step for the city's development of its internet of things industry.
The Ministry of Industry and Information Technology approved in early May the construction of the pilot zone in Wuxi. According to the implementation plan released by the Industry and Information Technology Department of Jiangsu on Friday, by the end of this year, Wuxi will build a 6-square-kilometer core application area for cellular vehicle-to-everything (C-V2X), which enables vehicles to communicate with each other and everything around them. Another 260 sq km of the city will have V2X network coverage. There will be up to 500 5G base stations in Wuxi by December 2019.
The area with V2X network coverage will expand to 1,200 sq km in Wuxi by the end of 2022. The penetration rate of the internet of vehicles in the city will be more than 50 percent by 2022, according to the plan.
Zhou Yibiao, deputy inspector of the Industry and Information Technology Department of Jiangsu, said that the pilot zone should seek breakthroughs in the key technologies for the internet of vehicles.
The release of the implementation plan serves as an important prelude of the World IoT Expo 2019 in Wuxi, which will be held from Sept 7 to 10.
A total of 13 industry leaders including Ford, Audi, China Mobile and Huawei will be strategic partners to help carry out the plan.
International leading automaker Ford will showcase at this year's expo its latest progress in algorithms and the deeper integration of smart technologies. Hou Xinhai, vice-president of Ford Motor (China) for platform and production of information technology and mobile travel, said Wuxi provides the country's largest open test environment for C-V2X technology and completely built infrastructure.
Total industrial output of Wuxi's IoT sector reached 263.8 billion yuan ($37 billion) in 2018, which is equal to half of the total output of Jiangsu province last year in the sector.
Fan Yuanyuan contributed to this story.