Amazon countries sign pact to protect rainforest
Xinhua | Updated: 2019-09-07 14:32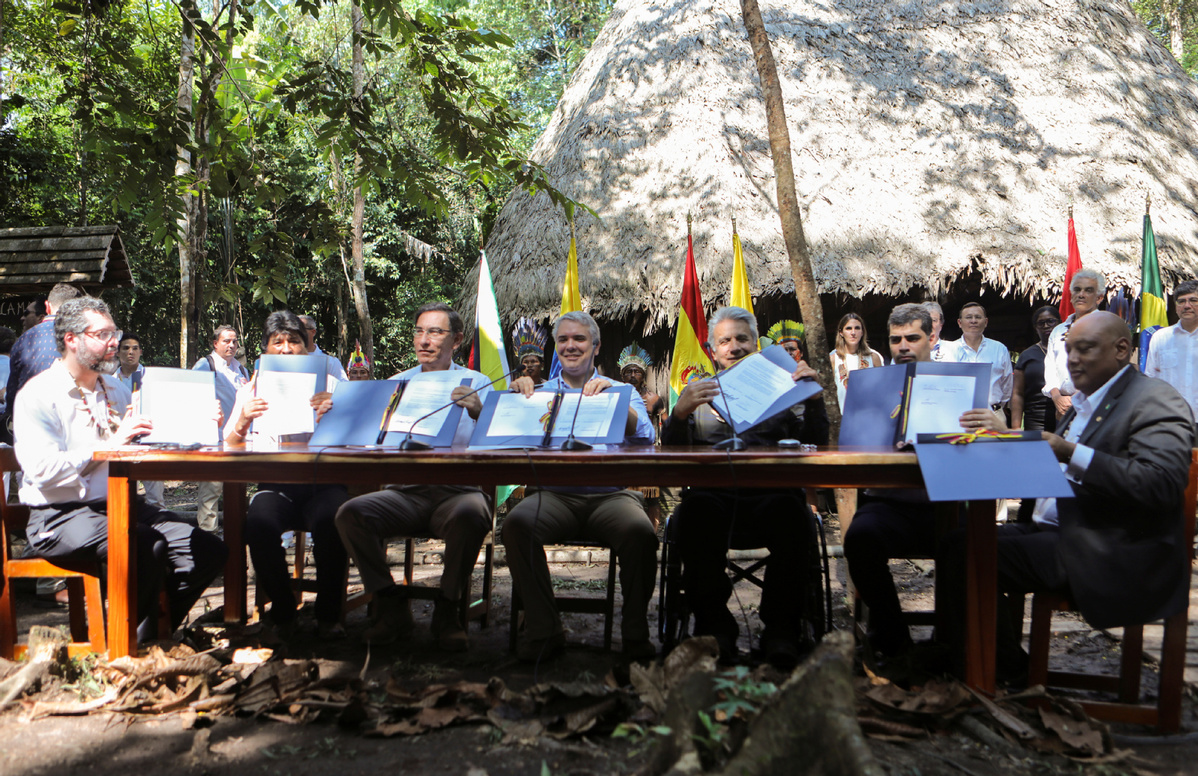 LETICIA -- Leaders and representatives of Amazon countries signed a pact on Friday to protect the the world's largest tropical rainforest.
The "Leticia Amazon Pact" came as raging fires have burned thousands of hectares of the forest.
The presidents of Colombia, Bolivia, Ecuador and Peru, as well as Suriname's vice president and Guyana's natural resource minister attended the summit during which the pact was signed.
Brazilian President Jair Bolsonaro participated by video link, while his foreign minister attended in person.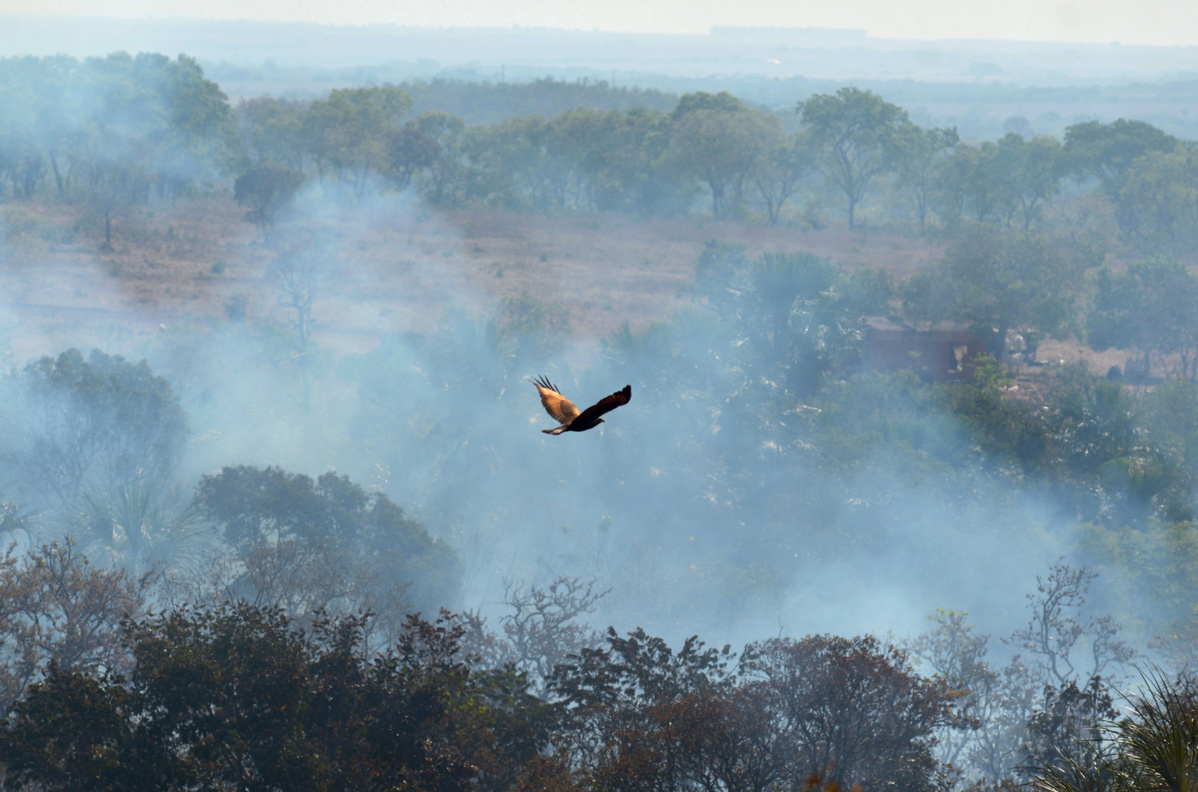 The signatory countries announced that they will look for strategies and act to battle logging and forest fires, which are contaminating the "lungs of the world."
The Amazon has more than 50 percent of the tropical forests in the world.
During the opening of the summit, Colombian President Ivan Duque made an appeal to protect the rainforest.
Duque said that it was necessary to establish an "immediate coordination among all the natural disasters' management and care units to face forest fires."