ISRO manages to locate Moon mission's lander, contact yet to be established
Xinhua | Updated: 2019-09-08 20:14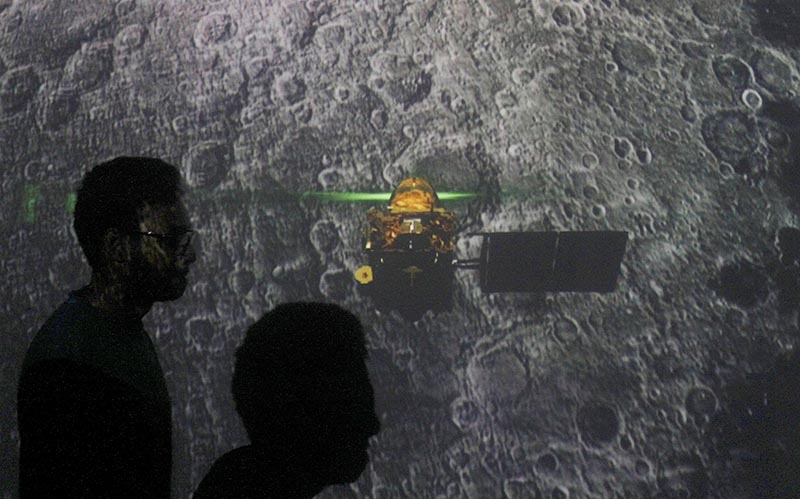 NEW DELHI - Indian Space Research Organisation (ISRO) chairman K. Sivan on Sunday reportedly said the space agency had managed to locate the second Moon Mission's, or 'Chandrayaan-2's Lander Vikram which had lost communication with ground stations barely two kilometers above lunar surface in the wee hours of Saturday.
The Lander was located with the help of the Chandrayaan-2's Orbiter which remains safe and continues to revolve around the Moon.
The Orbiter managed to shoot a thermal image of the Lander, media reports quoted Sivan as saying.
He further stated that the condition of the Lander was yet to be ascertained.
The soft-landing of Chandrayaan-2's landing module Vikram did not go according to plan as all ground communication was lost with it just moments before the scheduled landing late on Sept 7.
The landing began minutes before 1:40 am (Indian Standard Time) on Saturday, and then things went awry around 12 minutes after Vikram began its descent.
The Chandrayaan-2 team will investigate key datasets like final emissions and signals, last sets of sensor data to find out the reason behind the communication loss with the Lander.