Mapping goes high-def
By Cheng Yu | China Daily | Updated: 2019-09-09 08:09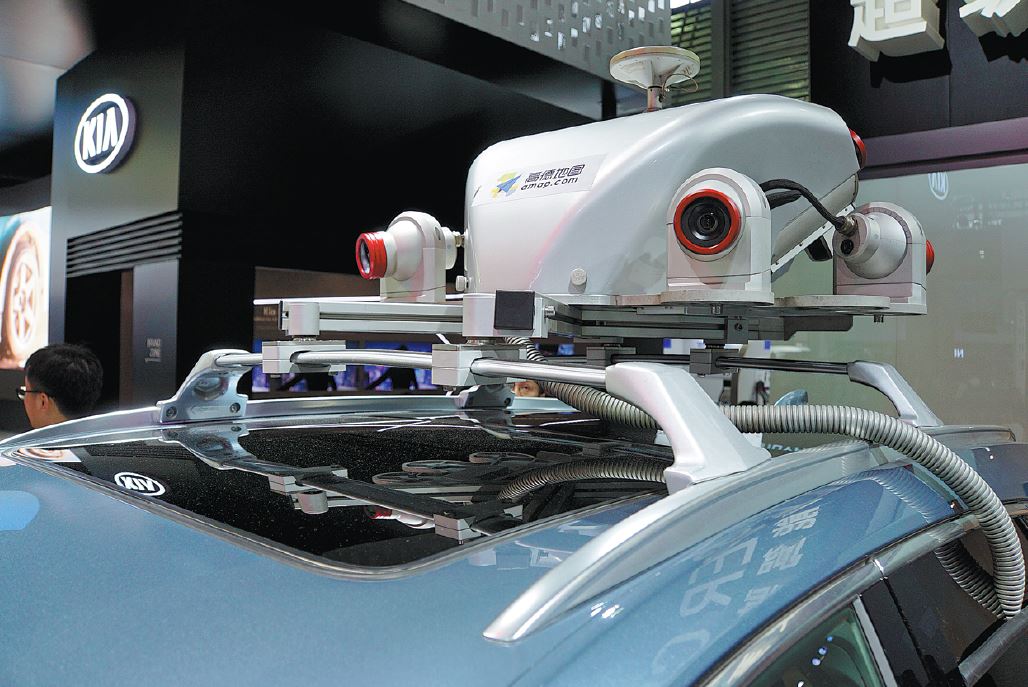 Chinese tech firms master surveying to thrive in the age of apps and autonomous driving
Walking into the Palace Museum, Beijing's pre-eminent historical site and tourist attraction, a visitor can simply point her smartphone at a palace in the precinct to see the ancient building and its surroundings in 3-D.
The content is vivid and extremely informative. What the palace was used for, how many people are there right now, and how to reach it ...such details are available at fingertips, thanks to the innovative application of a high-definition mapping solution developed by Chinese firm Huawei Technologies Co Ltd.
Dubbed Cyberverse, the hand-held device app uses virtual reality or VR and spatial computing to enable people to navigate and learn about their surroundings.
To make it more creative and engaging, the app may be able to incorporate social functionalities in the future, where people will see passersby with their hobbies showing overhead on their handsets, said Luo Wei, a chief engineer from Huawei.
Though the tech has not been commercialized yet, it epitomizes the ambition of China's largest smartphone maker to develop high-definition mapping capabilities. This move came right after Huawei announced plans to unveil in October its own mapping services called Map Kit.