An apt example of high-level opening-up
By Wang Li | China Daily | Updated: 2019-09-09 08:35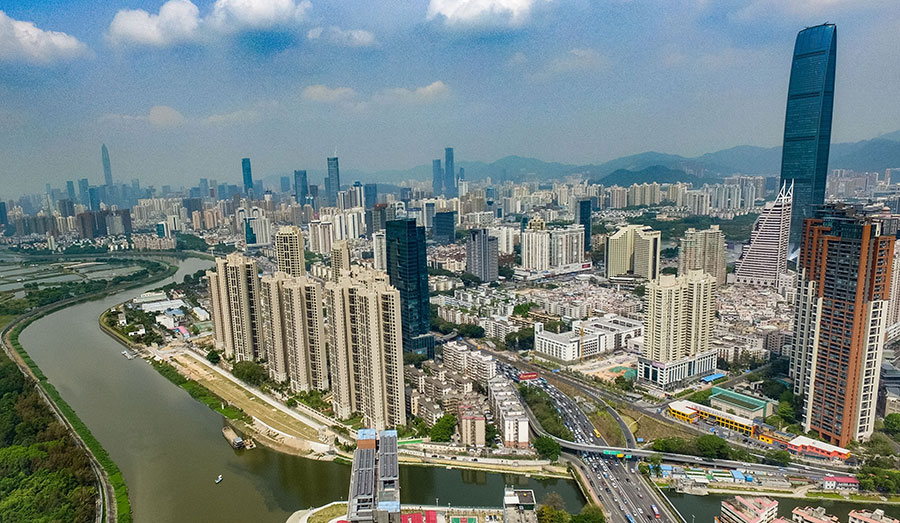 The guidance of the State Council, China's Cabinet, on supporting Shenzhen in building a demonstration pilot zone for socialism with Chinese characteristics is a landmark effort to better promote reform and opening-up, and build a new pattern of deepening reform and expanding openness in an all-round way.
The new pilot zone will play a vital role in constructing the Guangdong-Hong Kong-Macao Greater Bay Area, and furthering the cause of "one country, two systems". It will not only explore the new pattern of building a great modern socialist country that is prosperous, strong, democratic, culturally advanced, harmonious and beautiful, but also help realize the great rejuvenation of the Chinese nation.
The report of the 19th National Congress of the Communist Party of China in 2017 says the country will promote a new pattern of opening-up in an all-round way, and the gate to China's opening-up will not close but open wider. The country will support Shenzhen in building a series of significant innovation centers for high-end technologies such as 5G, artificial intelligence, cyber science and technology, and biomedical science.
Shenzhen will be developed as the main comprehensive national science base, in order to enhance the integration of industries, and higher education and research institutions, and to promote the construction of a Greater Bay international technological innovation center. And high-level opening-up will help China build a world-class economic and trade environment.
The global economy faces uncertainties and contradictions, and the prospects of global economic recovery don't appear rosy. Besides, some countries have resorted to trade protectionism to boost their sluggish economies, which is causing increasing politicized trade frictions.
Yet economic globalization remains an irreversible global trend. As the world's largest trader of goods and the second-largest economy, China is committed to promoting win-win cooperation with other countries and further opening up its economy to the outside world based on its economic strength and the international trade pattern.
The initial implementation of the higher-level opening-up strategy by China could prompt other countries to change their noncooperation stance in political and economic fields. Also, effective interactions between China and its trade partners will help the country bring about changes in the global trading system and realize global profit maximization.
Higher-level opening-up will also help China better safeguard its economic security. Without further opening up the economy, China cannot ensure its economic stability and safety. The process will also help China further absorb advanced foreign technologies and learn from international management experiences to improve its comprehensive strength, and create more sustainable development opportunities.
But higher-level opening-up could create certain risks, too, because fluctuations in the global markets could, to some extent, affect China's economic security. So China should weigh all the pros and cons before advancing higher-level opening-up, because its scientific implementation will bring about positive changes in marketization and the market environment. This in turn will enable China to play an even greater role in global economic development and economic governance.
The Shenzhen demonstration pilot zone for socialism with Chinese characteristics has the responsibility of setting a good example of China's higher-level opening-up and promoting it as the country's key globalization strategy.
As President Xi Jinping said at the World Economic Forum in 2017, we should dare to swim in the ocean of the global market.
Higher-level opening-up is a long-term process that will deepen economic relations between China and the rest of the world. Given the worsening global trade environment, this is the right time for China to hasten the pace of opening-up in order to build an open environment for global development and promote independent innovation at home.
And to adapt to the changing patterns of globalization and deepen win-win cooperation with other economies, China should build a diversified, balanced, safe, highly efficient and open economic system by further opening up the economy.
The author is a researcher at the Chinese Academy of International Trade and Economic Cooperation. The views don't necessarily represent those of China Daily.