Xinjiang delegation pays visit to Germany
China Daily Global | Updated: 2019-09-09 10:37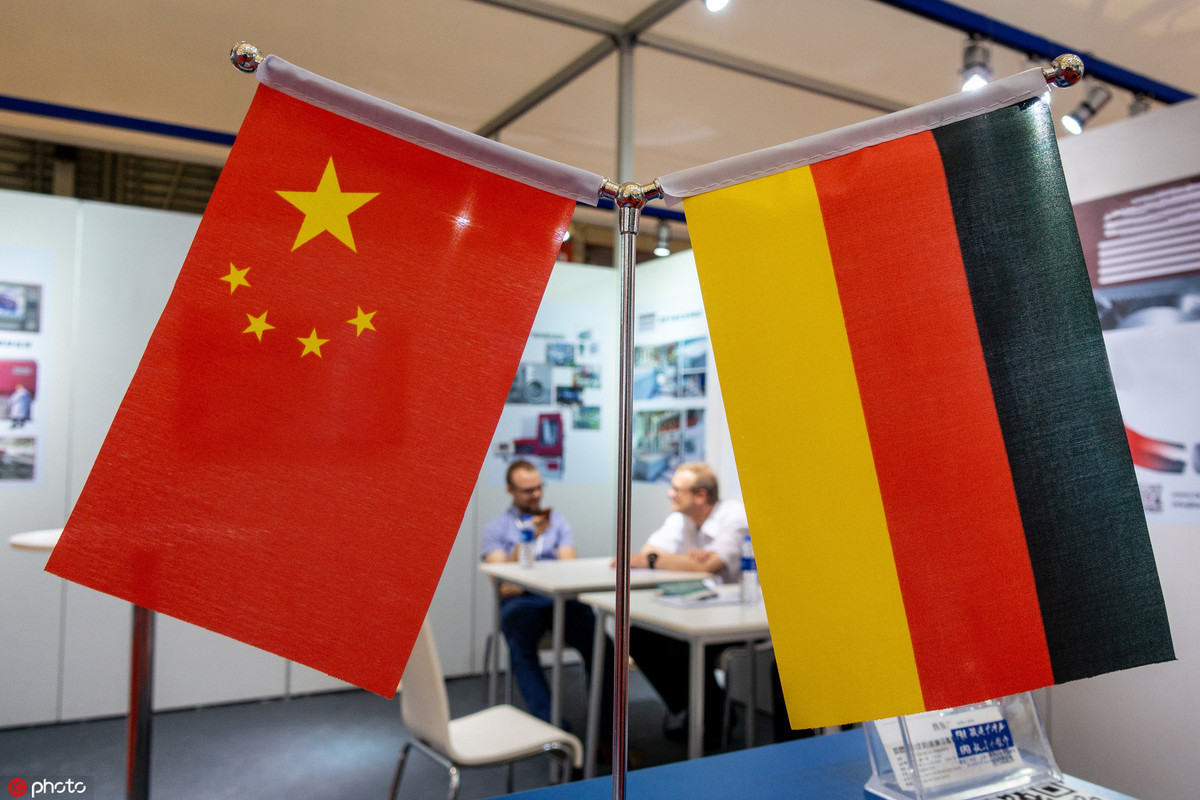 BERLIN - A delegation from China's Xinjiang Uygur autonomous region on Thursday concluded a four-day visit to Germany, during which they held talks with German authorities and introduced the real Xinjiang to the German public.
No terrorist attacks have taken place over the past three years because of Chinese government policy, said the delegation during talks on Sept 2 with the Interior Ministry of Bavaria State in Munich. Xinjiang has enjoyed steady socio-economic development, and even received a growing number of tourists to the region, it added.
The delegation briefed the German side on the vocational education and training programs in Xinjiang, which provide courses in standard spoken and written Chinese language, law and vocational training, all in a bid to combat extremism.
The delegation also hopes to exchange experience with the German side on deradicalization and how to resist international terrorist forces.
China has long opened its door to the outside world for foreign diplomatic envoys, United Nations officials, Geneva-based senior diplomats of various countries, as well as those from political parties, civil society organizations, the news media, and religious organizations to visit Xinjiang, the delegation said.
China also organizes groups to head abroad and introduce the real Xinjiang to the world, they added.
Harald Pickert, an inspector with the Bavarian police, said at the meeting that terrorism is the common challenge facing both Germany and China. Although no terrorist attacks have taken place recently in Germany, counterterrorism work cannot become lax, he added.
The German side said security is the precondition for economic growth and the development of tourism, and that combating terrorism at its roots and eliminating radicalization through education and vocational training programs are solid practices.
On Wednesday, the delegation held talks with representatives from the German Foreign Ministry in Berlin over counterterrorism, deradicalization and vocational education and training programs in Xinjiang.
Xing Guangcheng, head of the delegation, who works at the Chinese Academy of Social Sciences, on Wednesday delivered a lecture on cultural heritage protection and tourism development in Xinjiang at the Chinese Cultural Center in Berlin, to an audience of about 100.
The five-member delegation, organized by the State Council Information Office of China, also includes scholars and grassroots officials from Xinjiang. They will next visit France and the United Kingdom.
Xinhua