China's two telecom giants to co-build 5G network
By Yang Yang | chinadaily.com.cn | Updated: 2019-09-10 14:55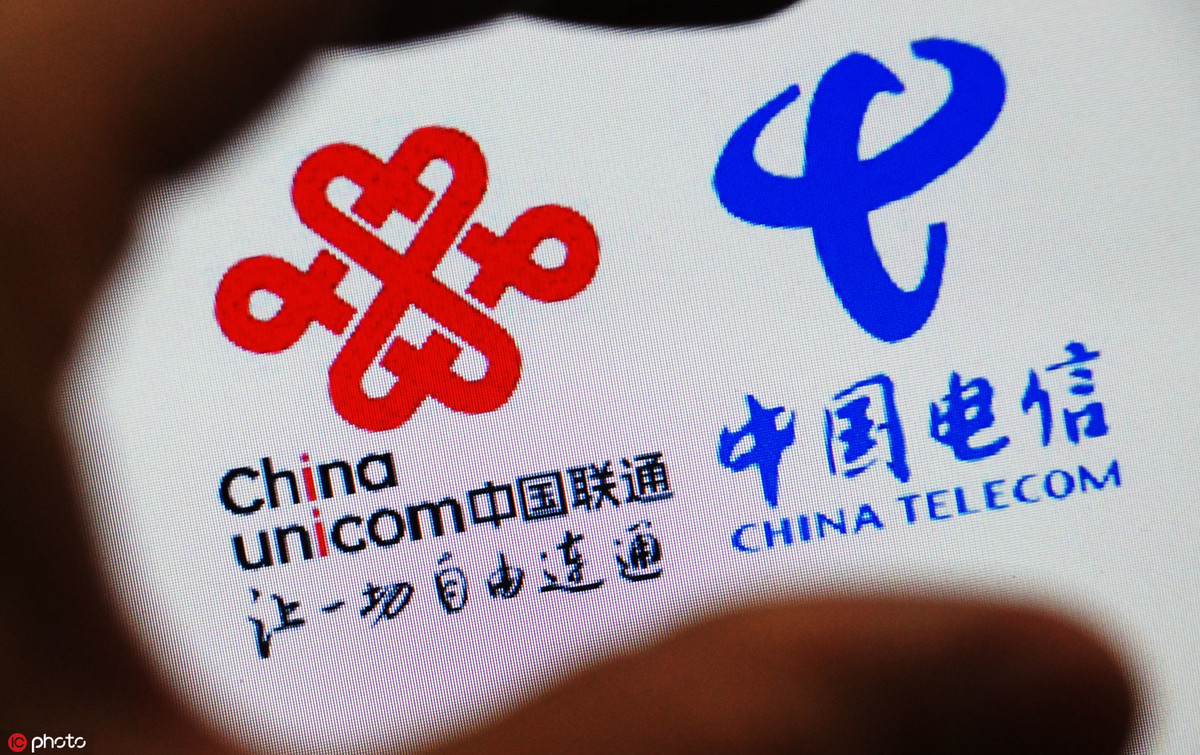 China Unicom and China Telecom will co-build and -share 5G network access nationwide to save costs and improve efficiency, according to announcements from the two telecom giants.
With a permit to operate 5G digital cellular mobile service, China Telecom entered into a 5G network co-building and -sharing framework cooperation agreement with China United Network Communications Corporation Limited of China Unicom, the company announced on Monday.
The 5G core network will be respectively constructed by each party and the subscriber ownership will remain unchanged while independent branding and business operation will be maintained for each company, China Unicom announced on the same day.
The two companies agreed to jointly ensure a unified standard on network planning, construction, maintenance and service in the 5G network co-build co-share regions, and assure the same service level, the announcement said.
China Unicom emphasized that any cooperation by either company with a third party must not improperly harm the interests of the either company.
With reference to the total scale of existing 4G base stations, including indoor distribution systems, the two companies will delineate and designate districts in 15 cities for each to build.
The construction district ratio of China Telecom to China Unicom will be 4:6 in 5 cities including North China's Beijing, Tianjin and Shijiazhuang, Central China's Zhengzhou and East China's Qingdao.
The construction district ratio of China Telecom to China Unicom will be 6:4 in 10 cities including East China's Shanghai, Southwest China's Chongqing, South China's Guangzhou and Shenzhen, East China's Hangzhou, Nanjing and Suzhou, Central China's Changsha and Wuhan, and Southwest China's Chengdu.
China Telecom will be independently responsible for 10 prefecture-level cities in South China's Guangdong province, 5 prefecture-level cities in East China's Zhejiang province and a further 17 provinces. China Unicom will be independently responsible for 9 prefecture-level cities in Guangdong province, 5 prefecture-level cities in Zhejiang province and 8 provinces.
The cooperation between China's two telecom giants will reduce costs of 5G network construction, operation and maintenance, and achieve 5G network coverage in an effective way. It is a win-win solution which will strengthen the two companies' market competitiveness and improve network investment return and asset operation efficiency, said Wang Xiaochu, chairman and CEO of China Unicom (Hong Kong) Limited.
In the first half of this year, the revenue of China Unicom's main business saw a decrease of 1.1 percent year-on-year to 132.96 billion yuan ($18.68 billion), while its net profits increased to 3.02 billion yuan, up 16.8 percent year-on-year.
China Telecom's operation revenue fell 1.32 percent year-on-year to 190.49 billion yuan, while its net profits rose 2.5 percent year-on-year to 13.91 billion yuan in the same period.
As both face pressure in operation revenue, cooperation could help each operator save 200 billion yuan in capital expenditures, Wang said at a mid-term performance news conference as reported by Sina Finance.
To co-build and co-share 5G access network can help to enhance China's 5G technology development speed, said Zhang Xinsheng, secretary-general of the Science and Technology Committee of the Ministry of Industry and Information Technology, as reported by National Business Daily.