Sandy beaches, rich history make ideal place to unwind
By Edith Mutethya in Lamu, Kenya | China Daily | Updated: 2019-09-14 12:36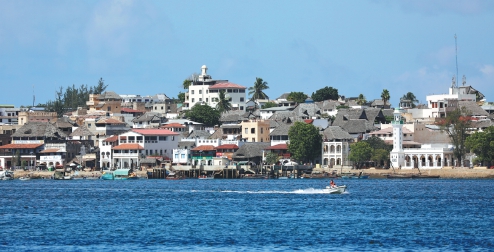 Peaceful, magical and unspoiled by tourism, visitors will find it a haven of tranquility
Apart from the fascinating annual wildebeest migration, the dramatic Great Rift Valley, mountain highlands and the national parks and reserves filled with roaming wild animals, Kenya's coast offers up some beautiful beach holiday spots and unique Swahili culture.
The port city of Mombasa is popular for beach destinations in Kenya. However, the little-known and overlooked Lamu Island is a unique tourist spot boasting a wealth of unrivaled experiences for holidaymakers.
In addition to the island's unique culture, rich history and breathtaking long sandy beaches and rolling dunes, visitors can feel the slow pace of life there, which makes it an ideal place to unwind.
Situated in the Indian Ocean off the north coast of Kenya and a part of the Lamu Archipelago, Lamu Island is peaceful, magical, relaxed and unspoiled by mass tourism. It is also the best preserved Swahili settlement in East Africa.
The island's mesmerizing antique Swahili architecture and remoteness earned it a UNESCO World Heritage Site title in 2001.