Researcher recognized for improving subway service
By He Qi | China Daily | Updated: 2019-09-16 10:31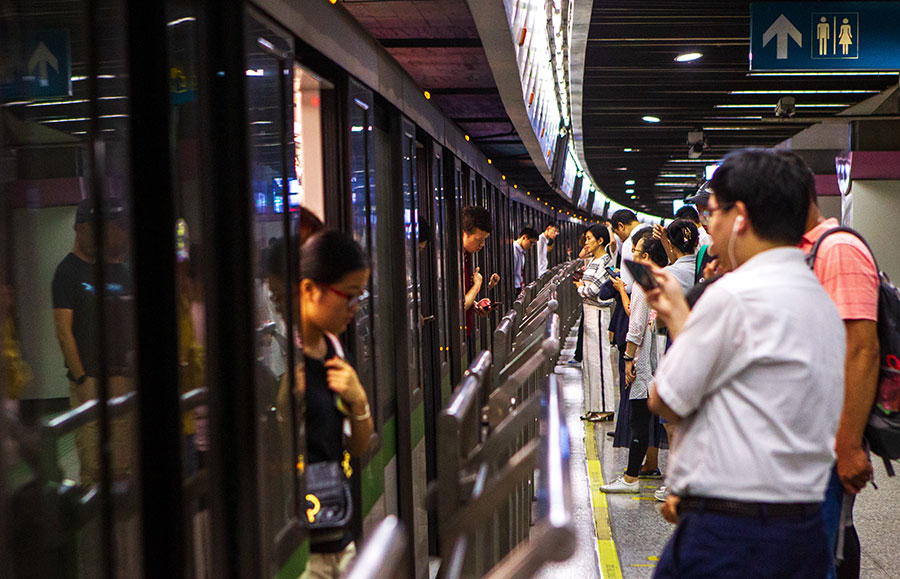 Six seconds might not seem like much time to most people, but it makes a huge difference to commuters using Shanghai's metro system, one of the longest in the world.
That small amount of time can allow the metro to add another train to the service every hour, each with the capacity to carry 3,000 passengers.
As assistant director of the technical research center of Shanghai Shentong Metro, Wang Xiaoxiao spends most of his time trying to work out how to improve train speeds, passenger flow and customer satisfaction. His team relies on subway-control technology and model simulations of the urban rail transit system
"According to our experience, every six-second optimization allows one more subway train to run per hour, which greatly alleviates the degree of crowding in subway cars during rush hour," Wang said.
"Every second of the passengers' time is worth our team fighting for."
After graduating from Shanghai Dianji University as a computer science major in 2012, Wang joined Shentong. In 2010, the metro company had started to look at ways to improve its subway-control technology and simulation system.
Launched in 1993, Shanghai's metro system has rapidly expanded to include 16 lines, which cover most of the city and have a total length of 705 kilometers. It has become one of the world's busiest metro systems with nearly 10 million passengers a day on average.