Hong Kong police reiterate standard procedure in handling persons under custody
Xinhua | Updated: 2019-09-20 16:48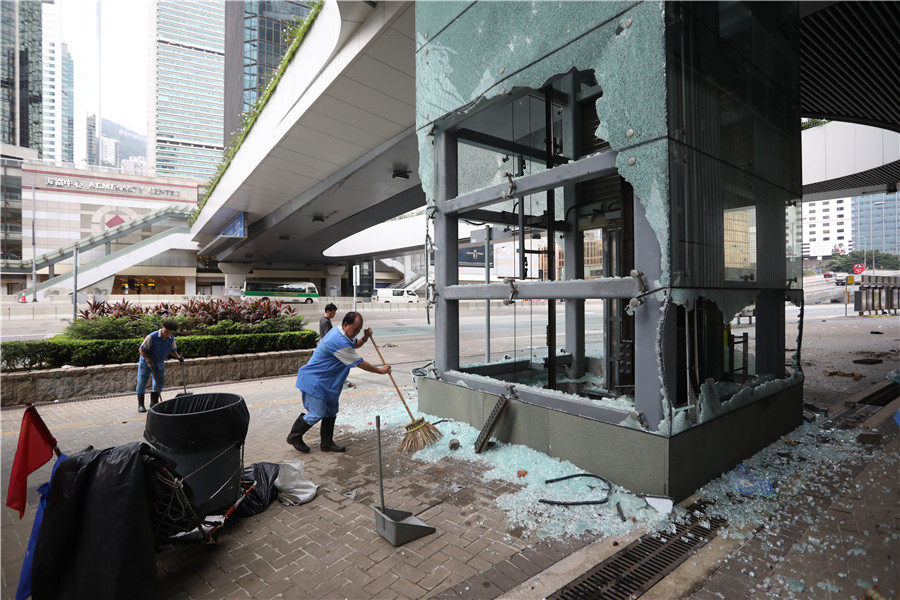 HONG KONG -- The Hong Kong police reiterated on Friday that they have a set of standard procedures in handling persons in police custody, as well as stringent guidelines for the use of force.
The police respect the privacy, dignity and rights of the person under police custody and have a set of standard procedures in handling person in police custody, the Police Public Relations Branch said in a statement.
"In any case when a person in police custody so requests or when it appears to a Duty Officer of a police station that such person is in need of medical attention, due to sickness or an injury, the Duty Officer shall arrange the person to the nearest government hospital or clinic," the statement said.
"A person under police custody will also be allowed to communicate with other parties, such as seeking legal advice and contacting his or her family, provided that no unreasonable delay or hindrance is caused to the process of investigation or the administration of justice," it added.
The PPRB said there are also stringent police guidelines for the use of force, and the force to be used by the police shall be the minimum force necessary for achieving a lawful purpose.
"Police officers shall, before using force and when circumstances permit, give warning of their intention to use force, and the persons involved shall be given every opportunity, whenever practicable, to obey police orders," the statement elaborated.
"Police officers shall exercise a high level of restraint at all times in the use of force. The use of force shall cease once the purpose of which has been achieved," it added.
The PPRB said the police do not comment on individual cases.
"If any person in police custody feels aggrieved during his or her detention period, he or she can lodge a complaint through the existing well established mechanism," it said. "The Complaints Against Police Office will handle all cases according to the established mechanism in a fair and impartial manner."