Seeking Happiness for People: 70 Years of Progress on Human Rights in China
China Daily | Updated: 2019-09-23 07:38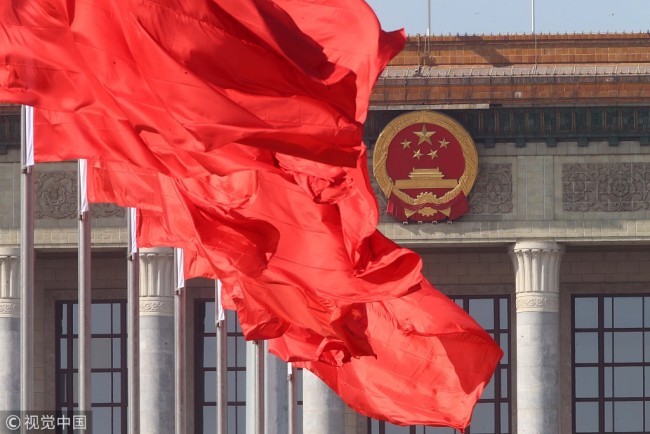 Editor's Note: The State Council Information Office of the People's Republic of China published on Sunday a white paper titled Seeking Happiness for People: 70 Years of Progress on Human Rights in China. Following is the full text:
Contents
Preamble
I. A Splendid History of China's Human Rights Protection
II. People-centered Approach in Human Rights Protection
III. Continuing to Improve People's Living Standards
IV. Effectively Ensuring That People Enjoy Their Rights
V. Protecting the Rights of Special Groups
VI. Strengthening the Rule of Law for Human Rights
VII. Full Participation in Global Governance of Human Rights
VIII. Advancing the International Cause of Human Rights
Conclusion
Preamble
October 1, 2019 is the 70th anniversary of the founding of the People's Republic of China (PRC), a day of special significance not only for China but for the entire world. As a result of the developments that have taken place in the PRC over the 70 years, the people of China are living a happier life, the world is more prosperous, and human society is more diverse and colorful.
Seventy years ago, under the leadership of the Communist Party of China (CPC) the people of China were emancipated and became masters of their country. Over the subsequent seven decades, the Chinese nation has stood up and grown prosperous and is becoming strong; all basic rights of the people are better respected and protected; and China has made regular contribution to the international cause of human rights.
Living a happy life is the primary human right. Since the day of its foundation, the CPC has set its goal to work for the wellbeing of the people of China, for national rejuvenation and for human progress. Since the founding of the PRC, and especially since the 18th CPC National Congress in 2012, China has been guided by Xi Jinping Thought on Socialism with Chinese Characteristics for a New Era. The nation has constantly reviewed the experience gained in human social development, integrated the principle of universality of human rights with national conditions in practicing socialism with Chinese characteristics, and espoused a people-centered view of human rights. China regards the rights to subsistence and development as its primary and basic human rights. It endeavors to improve the rights of all its people in a coordinated manner and works for their rounded development. Both history and present circumstances attest that China has opened a new path of human rights protection based on its national conditions, and increased the diversity of human civilizations.