Cheaper tickets expected to attract more travelers
By Zhu Wenqian | China Daily | Updated: 2019-09-26 09:25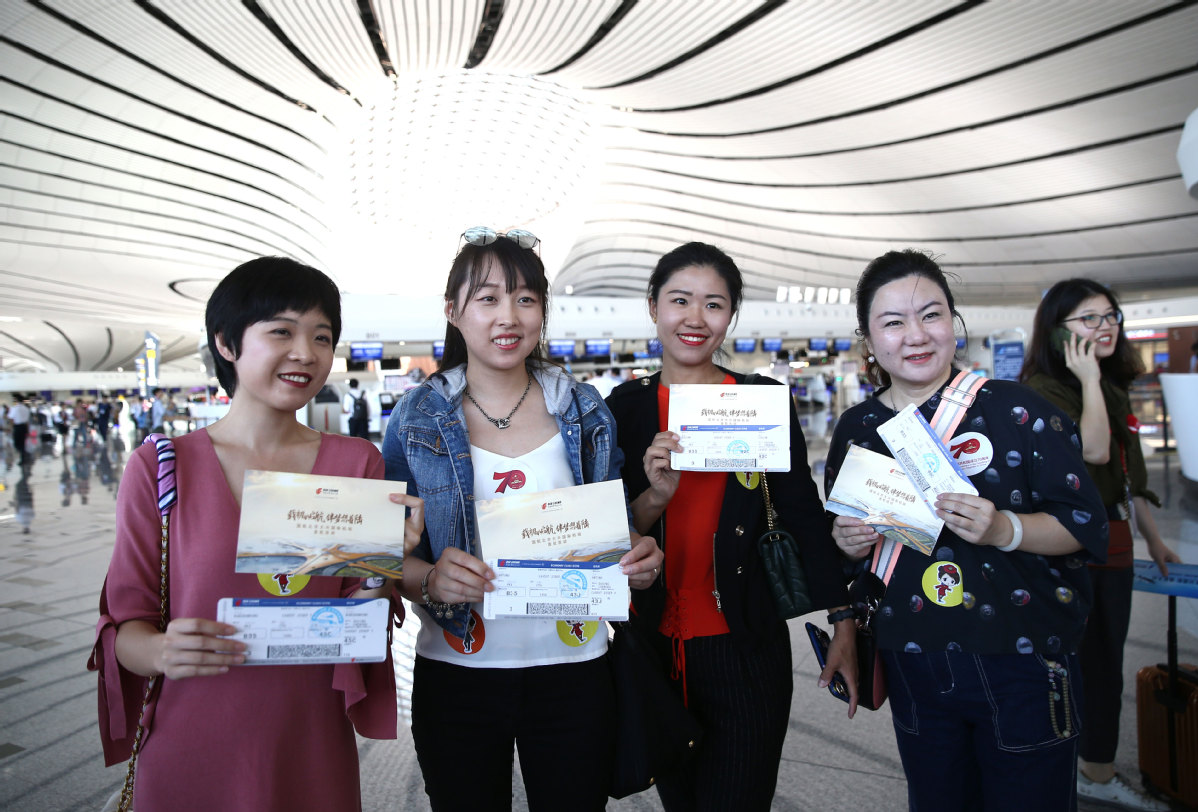 With the opening of the new, gigantic Beijing Daxing International Airport, domestic and foreign carriers will be able to add more slots, and the increased capacity is expected to offer passengers more options with better facilities and cheaper tickets, industry experts said.
In the early stages of its operation, Daxing airport, located in southwest suburban Beijing, will have certain disadvantages, given its farther distance, but in the next few years is expected to offer cheaper flights compared with the capital airport.
"The price advantages of Daxing airport will draw more price-sensitive passengers. Located far from downtown, it will be more attractive to leisure travelers, and the capital airport will remain the first choice for business travelers," said Lin Zhijie, an aviation industry analyst.
"Meanwhile, with the offering of cheaper tickets at the new airport, the capital airport is likely to lower its flight ticket prices as well, according to market trends," he said.
Most of the tickets that are being sold online for flights to and from Daxing airport are cheaper than the ones that operate on the same routes from the capital airport on the same dates. Weeklong roundtrip flights between Daxing airport and Helsinki in November would cost about 1,000 yuan ($140) less than the same flight that departs from the capital airport.
"I still prefer the capital airport, as it is closer and more convenient," said Tian Shen, a 27-year-old bank employee in Beijing. "For international flights, if the tickets are 3,000 yuan cheaper, I may consider going to Daxing airport. Otherwise, it would be too troublesome for me to go there."