Thunberg injects fresh momentum into climate fight
By Chen Weihua | China Daily | Updated: 2019-09-27 07:44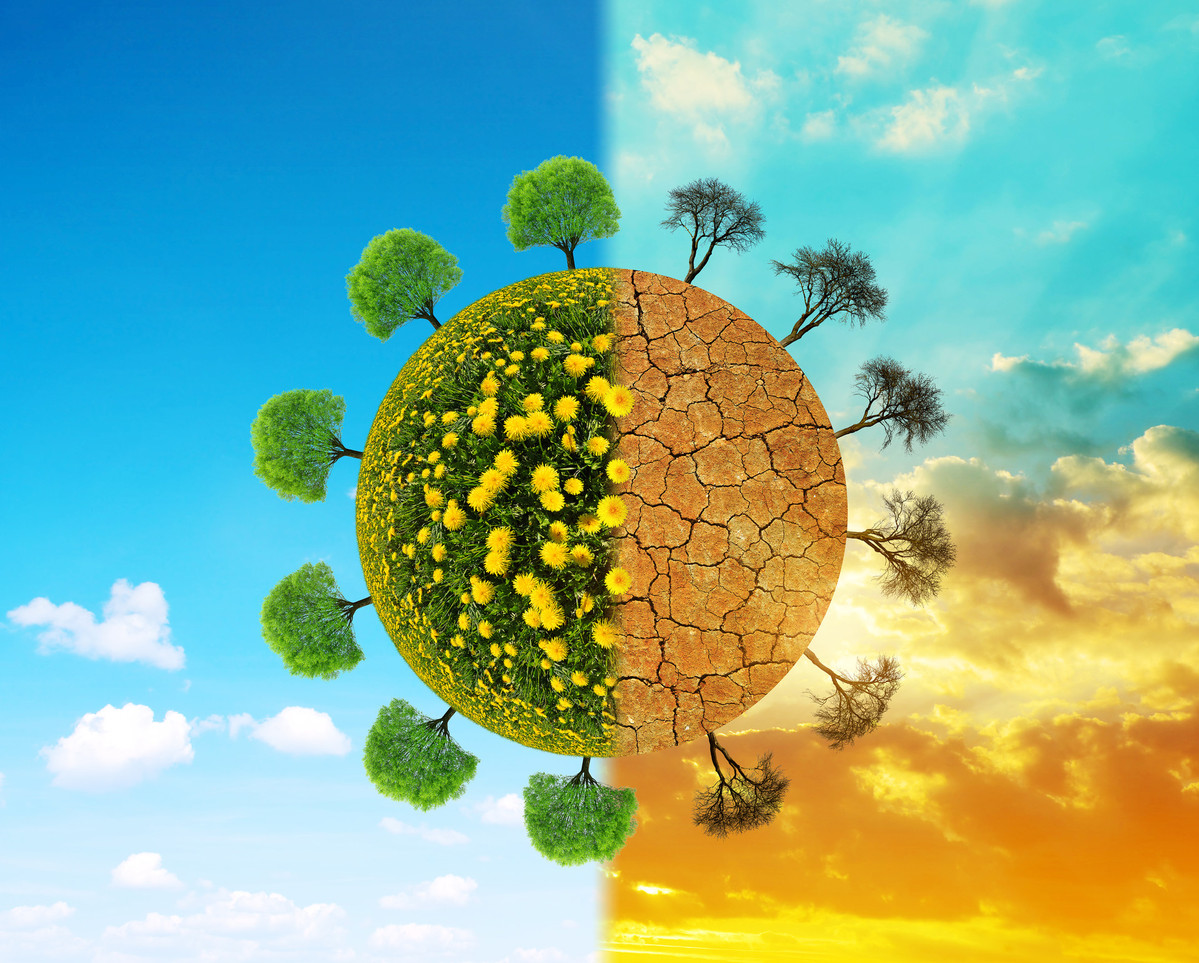 The star on the world stage this week was clearly 16-year-old Swedish girl Greta Thunberg, not the US president, who was under impeachment inquiry just hours after speaking at the UN General Assembly attacking globalism and multilateralism and continuing to tout his nationalist "America first" ideology.
Thunberg, who began her protest outside the Swedish parliament in August 2018 by holding a sign calling for stronger climate action, has since inspired a global movement against climate change. Her emergence on the world stage coincides with the United States' withdrawal from the Paris Agreement and other multilateral and global accords and institutions that have greatly undermined the global climate cause.
On Sunday, just a day before the UN Climate Action Summit, top climate scientists issued a stern warning that sea-level rise, global warming, melting ice sheets and carbon pollution have accelerated in the past several years.
They highlighted in their report the urgency of fundamental socioeconomic transformation and carbon-curbing actions in areas such as land use and energy to avert dangerous global temperature rise.
Speaking at the summit, Thunberg admonished world leaders saying: "How dare you continue to look away, and come here saying that you are doing enough, when the politics and solutions needed are still nowhere in sight... And if you choose to fail us I say we will never forgive you. We will not let you get away with this."
In February, while asking two interns to cover the School Strike for Climate demonstration led by Thunberg in Brussels, I had told them that they would meet a future world leader. I was wrong. Thunberg is already a world leader.
Her message, each and every word, at the climate summit was powerful. Her glare at the US leader when the latter walked into the UN summit venue briefly is worth more than a thousand words. The US leader and many of his key administration officials are stout climate deniers and have refused to admit that humans have caused climate change despite the overwhelming evidence scientists around the world have produced.
The sad truth about the current US administration officials is in line with their political base. A Pew survey last month showed that 84 percent of Democrats and Democratic-leaning independents say climate change is a major threat to the country's well-being, while only 27 percent Republicans and Republican-leaning individuals say so.
Besides denying climate change and withdrawing from the Paris climate accord, the US leader has also made it difficult for other countries to tackle the climate crisis by waging rampant trade wars. The disruption in global supply chains means more carbon emissions. China has so far been the main target of the US trade war.
China has embarked on an ambitious and arduous agenda to transform its economic development model into a more sustainable one. It has greatly cut down its carbon intensity and invested aggressively, more than any other country, in renewable energy and electric cars.
But China can and should do more to tackle the challenges even though its per capita emission is still much lower than that of other major economies including the US, Canada, the Republic of Korea, Russia, Japan and Germany according to the International Energy Agency and the International Monetary Fund.
While the US government's disruptive actions have impaired the global momentum in the fight against climate change, Thunberg has injected the much-needed energy into it. Despite this, the US leader has shamelessly claimed he deserves the Nobel Prize for a lot of things. However, it is the young Thunberg who deserves the Nobel, for she acts much more like an adult and a true world leader than the US leader.
The author is chief of China Daily EU Bureau based in Brussels.
chenweihua@chinadaily.com.cn