Bridge of culture
By Alywin Chew | China Daily | Updated: 2019-09-27 08:47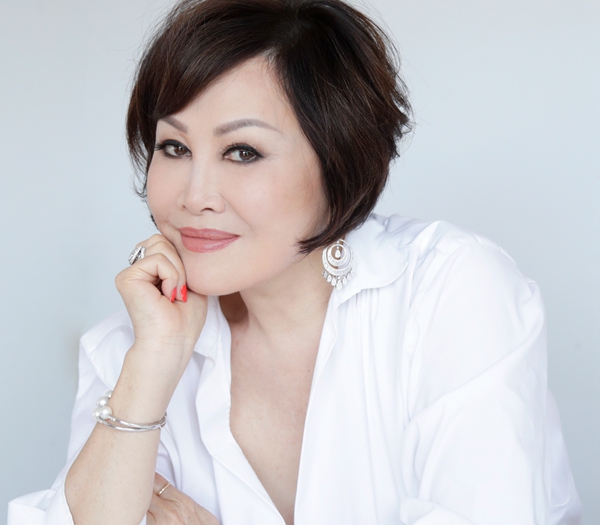 Yue-Sai Kan, who did a live broadcast of China's 35th anniversary celebrations, now awaits a much bigger parade, Alywin Chew reports in Shanghai.
While many septuagenarians are content to live life in the slow lane, indulging in the occasional getaway and looking after their grandchildren, Yue-Sai Kan's daily schedule is one that would leave even people who are half her age huffing and puffing.
"Tomorrow, I start my day at 9 o'clock and I probably won't be done until 11 in the evening," says Kan, the Chinese American personality who was once lauded as "the most famous woman in China".
Widely praised for her famous television productions in the 1970s and '80s, such as One World and Looking East, which helped to bridge the cultural gap between China and the West, she is back in her birth country since she was invited to attend the upcoming 70th anniversary of the founding of the People's Republic of China.
While awaiting the Oct 1 parade, she has been keeping herself busy with other engagements, including a meeting with officials of Shanghai's Jing'an district to discuss an exhibition.
Kan is a prolific entrepreneur with a passion for sustainability. Last year, she became the "China ambassador" for the Tara Ocean Foundation, the first public-interest foundation in France committed to conserving the world's oceans. In her capacity as ambassador, Kan has sponsored Tara events in Shanghai that educate people about the importance of ocean sustainability. This year, Kan also collaborated with fashion-education platform WeDesign to launch the Executive Education in Sustainable Fashion program.
Her latest endeavour is planning an exhibition on environmental conservation at the Jing'an Sculpture Park in Shanghai in April. The centerpiece will be a sculpture named Skyscraper (the Bruges Whale) designed by Brooklyn-based firm StudioKCA. It was constructed using five metric tons of plastic waste derived from the Pacific and Atlantic oceans, and aims to raise awareness.