Xiaomi steps on the 5G bandwagon
By Ma Si | China Daily | Updated: 2019-09-27 11:08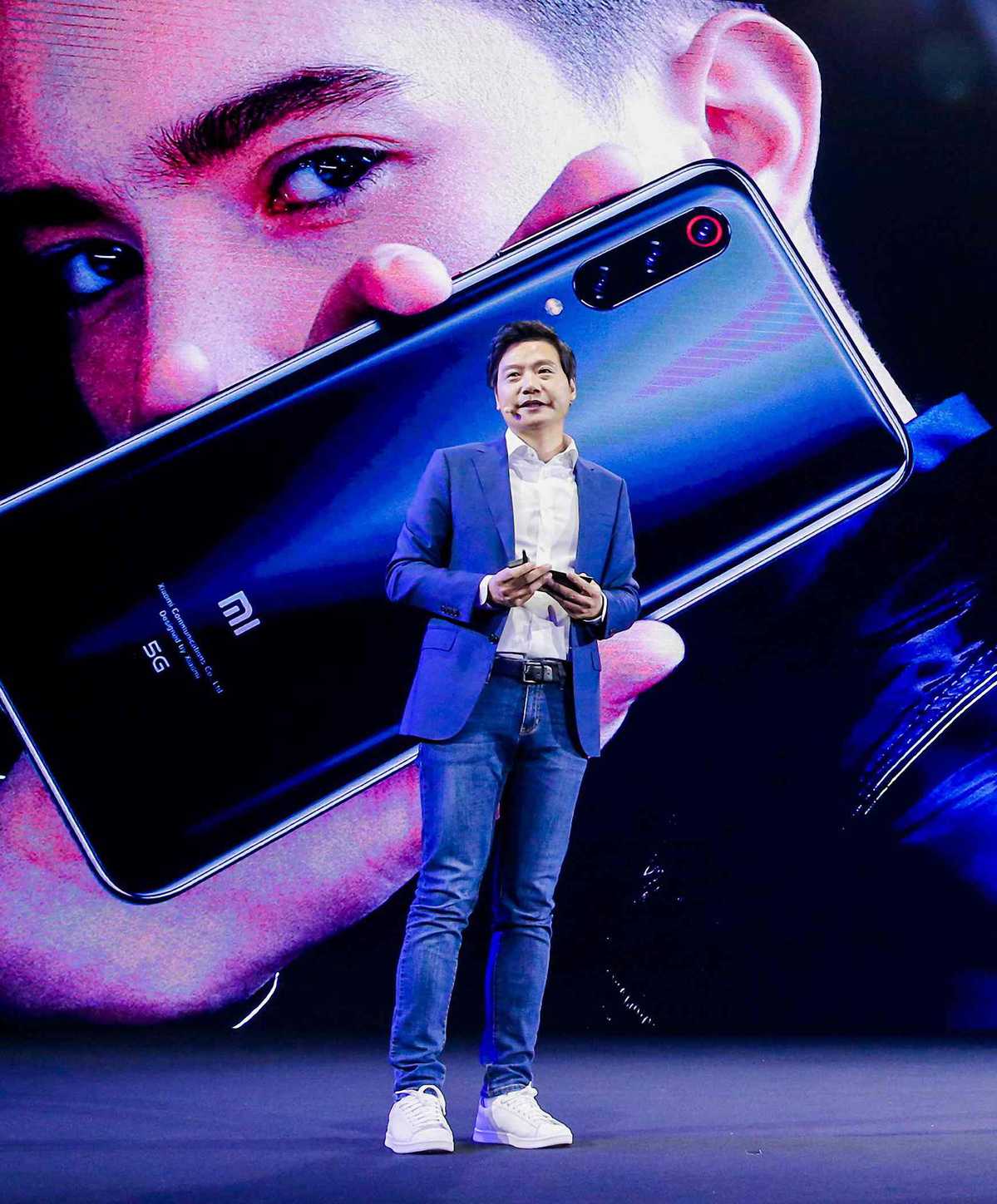 Leading smartphone vendor charts plans to launch more top-end and affordable handsets for early adopters
At a much-anticipated event in Beijing on Tuesday, Chinese smartphone vendor Xiaomi Corp showcased the culmination of its years of design and engineering effort with Mi MIX Alpha.
The 5G-powered concept phone is what Lei Jun, founder and CEO of Xiaomi, said future 5G smartphones will look like. Priced from 19,999 yuan ($2,800), the MIX Alpha, is the company's latest endeavor to transcend technological boundaries.
It has an innovative surround screen with a screen-to-body ratio of more than 180.6 percent. That is to say, when Mi MIX Alpha lights up - the front, side, and back of the phone are almost entirely covered by displays, except for where the cameras are located.
At the same launch event, Xiaomi, the world's fourth-largest smartphone vendor, also demonstrated the most affordable 5G handset in China so far: the Mi 9 Pro 5G with a starting price of just 3,699 yuan.
The price is about 2,000 yuan to 3,000 yuan lower than 5G alternatives unveiled by domestic rivals such as Huawei Technologies Co and foreign competitors such as Samsung Electronics Co, and falls in the same price range as some of the 4G handsets currently selling in the market.
The sharp divergences between the prices of Xiaomi's two 5G smartphone models underline the company's strategy of stepping up its push in two directions.
The first step is to revive a market mired in an innovation lull with cutting-edge and premium designs, and the other is to establish a beachhead in the market with an affordable device to woo as many early-adopters as possible.
It also underscores the mounting competition in China, the world's largest smartphone market which has been declining for months in terms of shipments. In fact, Xiaomi's double-edge strategy has been adopted by another Chinese smartphone vendor Vivo. It has also come up with two 5G models targeting both premium and affordable ranges.
So far, 11 5G smartphone models, from Huawei, Samsung, Vivo, ZTE and China Mobile, have been launched in China in August and September. More are scheduled to come in the following months.
Pinning hopes on the new-generation devices to revitalize the market, Chinese smartphone makers are scrambling to woo early adopters and hope to gain a first-mover advantage in the global 5G battle.
The country granted licenses for commercial use of the new-generation wireless technology on June 6.In July, 72,000 units of 5G smartphones were shipped in China, data from the China Academy of Information and Communications Technology showed.
According to a survey by Citibank, 87 percent of the Chinese consumers indicated they might or will buy a 5G phone this year.
Chinese companies' eagerness to embrace 5G is in sharp contrast to Apple Inc. The US tech giant did not include 5G connectivity with its latest iPhones unveiled in early September.