Highly anticipated film hails heroic pilot
By Xu Fan | chinadaily.com.cn | Updated: 2019-09-27 14:57
One of the year's most anticipated blockbusters – the disaster film The Captain adapted from actual events -- will hit domestic theaters on Sept 30.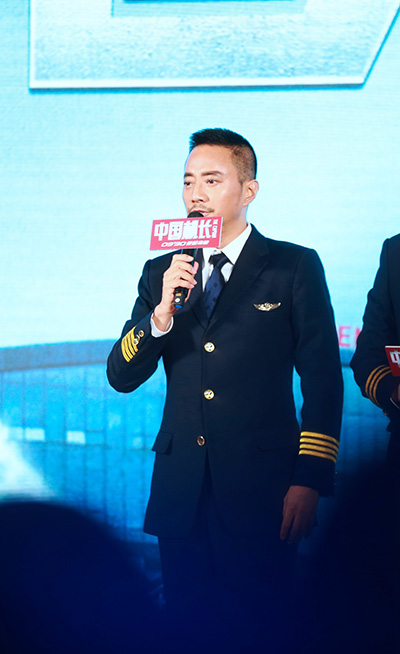 Starring actor Zhang Hanyu as the protagonist, the film is based on the heroic Sichuan Airlines pilot Liu Chuanjian, whose emergency landing last year marked one of the biggest miracles in China's civil aviation history.
On May 14, 2018, Liu steered an airliner with 119 passengers heading from Chongqing to Lhasa. After around 40 minutes at a height of nearly 10,000 meters above ground, a piece of the cockpit windshield shattered, sucking out half the body of Liu's copilot. Luckily, the man wore a seatbelt and was clinging tightly against the window.
Without the glass, temperature inside the cockpit abruptly fell to -40 C, and the pilots were just wearing shirts. The plane also lost most of its automatic controls. Liu, a former air force veteran who had flown the same route over 100 times, safely landed at an airport in Chengdu, relying on his experience and courage.