Sodagreen singer goes solo with Spaceman
By Chen Nan | China Daily | Updated: 2019-09-28 10:10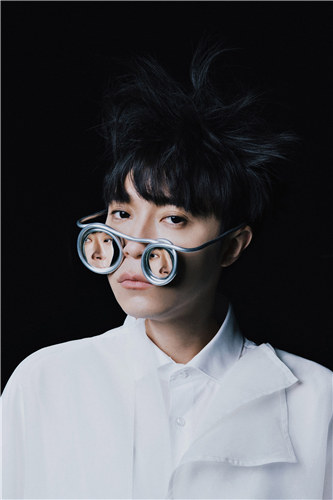 On Jan 1, 2017, Taiwan band, Sodagreen, announced a three-year break, leaving fans shocked and sad. The band was founded in 2001 by six students of the National Chengchi University in Taiwan and was a hit on the local indie music scene. Later, the band, which was an award-winner at the Taiwan's Golden Melody Awards, gained a large fan base in Asia.
During their break, some of the members furthered their studies abroad while the bassist Shie Shin-yi got married and became a mother.
The lead vocalist Wu Tsing-fong, who is also the songwriter of the band, launched a solo career with his debut solo album, Spaceman, featuring 12 original songs, on Sept 6.
Speaking about the break, Wu says: "I spent the first year at home reading over 100 books and traveling to watch concerts of my favorite singer-songwriters, like American singer-songwriter Tori Amos.
"I had gotten used to a busy life with the band, releasing albums and performing worldwide. And suddenly I didn't know what to do. I was very anxious then."
The break from the band offered Wu a chance to slow down. And he wanted to have a totally different lifestyle so he stopped writing songs in the first year. However, in April 2018, when he was invited to perform as a soloist at the SpringWave Music & Art Festival held annually in Kenting, Wu thought about launching a solo career. And since he had been with the band for many years, Wu didn't have any solo works. So, to perform at the festival, Wu wrote a song, entitled Everybody Woohoo.
At 36, the singer-songwriter, who graduated from the National Chengchi University with a major in Chinese, is good in delivering and portraying emotions through his poetic and romantic lyrics, though he is shy in public.
Speaking about the album, he said: "It turned out to be a very personal work about my fear, courage, loneliness and my communication with other people.
"Music can inspire the work that brings changes. My feelings are like pieces scattered around on the ground, which have been in me for a long time. I picked them up little by little while writing the songs.