Some Florida teachers now can carry guns
China Daily Global | Updated: 2019-10-03 00:00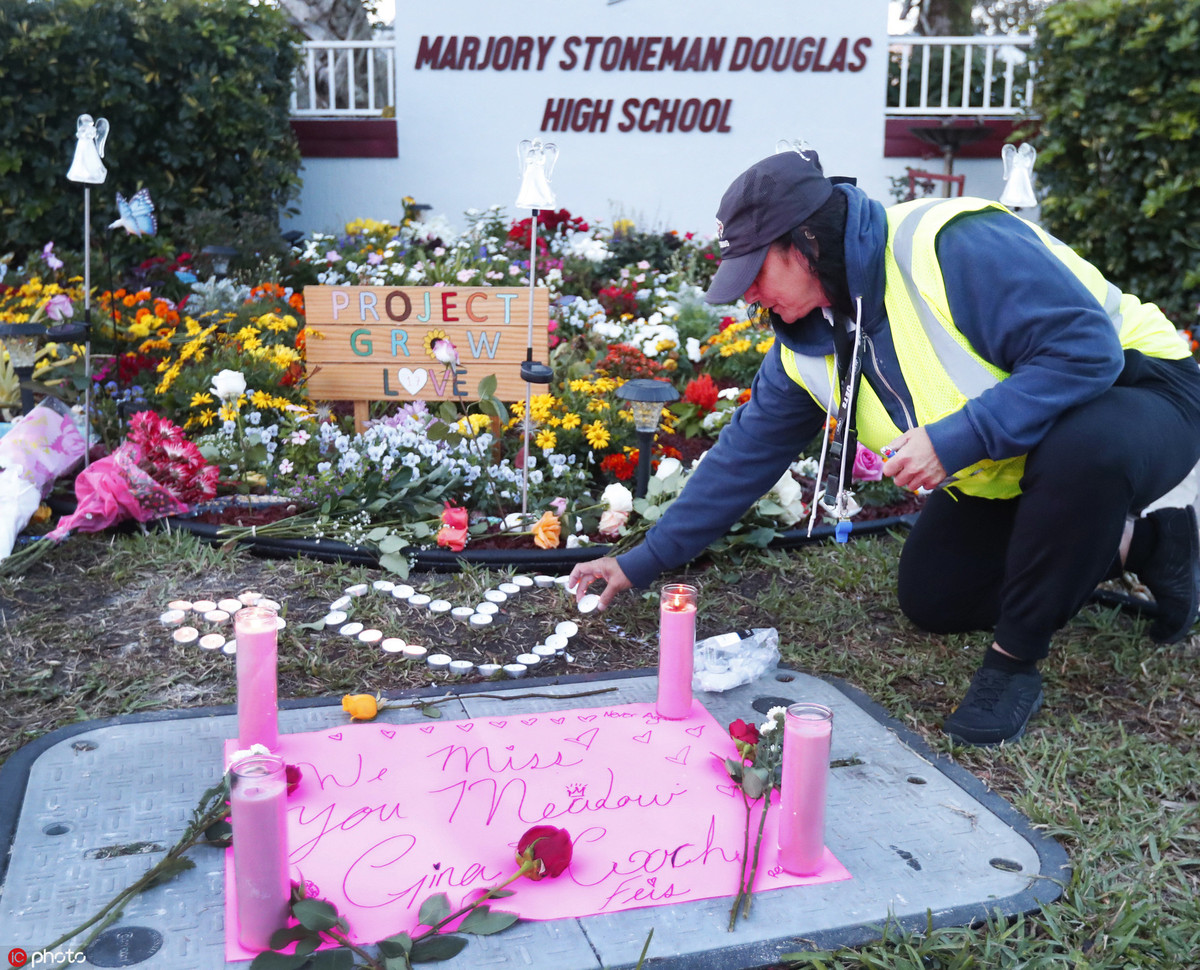 Some teachers in Florida can now carry a concealed firearm in the classroom.
Legislation signed in May by Governor Ron DeSantis went into effect Tuesday. It was based on recommendations made in response to the mass shooting at Marjory Stoneman Douglas High School in February 2018, in which 16 students and a teacher were killed.
The legislation allows some staff and coaches or hired guards to carry guns after a background check, psychological exam and more than 140 hours of range training.
Florida legislators voted to extend it to teachers if their school districts approve. The bill doesn't require districts to participate. Two of the state's largest school districts, including Miami-Dade and Orlando, have chosen to join the program. So far, 39 of Florida's 67 counties also have chosen to participate. Teachers who carry a weapon are to remain anonymous for their safety.
School districts in Texas, Utah, Arkansas and South Dakota have allowed educators and school staff to carry firearms for several years, though the length and frequency of required training varies by state.
All states except Hawaii, New Hampshire and Wyoming ban people from bringing guns on K-12 campuses, though eight allow concealed handgun permit holders to carry their weapons at school or have no law on the subject, according to the Giffords Law Center to Prevent Gun Violence.
The Florida bill went into effect on the second anniversary of the mass shooting in Las Vegas in which 58 people were killed. It remains the deadliest mass shooting in US history.