China achieves self-sufficiency in database tech
By He Wei in Shanghai | China Daily | Updated: 2019-10-08 09:24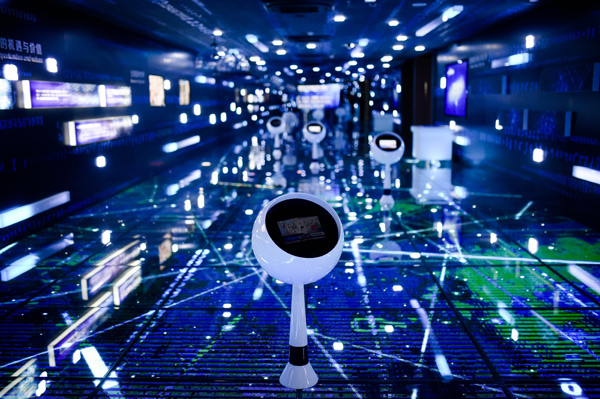 China has made a significant breakthrough by achieving self-reliance in core information technologies like databases, after similar breakthroughs in 5G telecom networks and superfast artificial intelligence chips.
OceanBase, an indigenous database developed by Ant Financial Services Group, the financial arm of internet giant Alibaba Group Holding Ltd, has taken the top spot in terms of performance by the Transaction Processing Performance Council, a global industry association that releases standards for databases.
Becoming the first ever Chinese company to top the list, Ant also overtook US firm Oracle, which had held the crown for nine consecutive years.
In a report published on Oct 5, TPC said OceanBase more than doubled the score achieved by Oracle, in terms of two bench marks: online transactions per minute and price performance ratio.
A database, just like an operating system, is an important basic software for the information technology industry, according to Li Guojie, a professor at the Chinese Academy of Engineering.
"The achievement marks a major breakthrough by China in the area of basic software," said Li, who specializes in computing technology.
The pursuit of developing indigenous database solutions has been fueled by the surging demands of hundreds of millions of online shoppers in China and the ensuing troves of data being transacted online, according to Yang Chuanhui, a researcher at Ant who is the main architect of OceanBase.
"A good technology should derive from good business scenarios. Ocean-Base has accumulated a wealth of experience in dealing with high-concurrency situations thanks to the Nov 11 Shopping gala," Yang said, adding the company is gradually opening up such solutions to clients in the financial and other sectors.
China is doubling down on core technologies and building the country into a true global high-tech leader. President Xi Jinping has stressed the importance of technological self-reliance as central to China's firm standing on the world stage, saying "self-determination and innovation are the unavoidable path to climb to the world's top" in the technology sphere.
Among the latest achievements is a new artificial intelligence-driven chip unveiled by Alibaba that specializes in machine-learning tasks. The chip is currently being used in optimizing consumer experience product searches and automatic translation on e-commerce sites, personalized recommendations, advertising, and intelligent customer services.
Meanwhile, Alibaba Cloud remained number three in the global infrastructure as a service and infrastructure utility services market, retaining its ranking for the second year in row while growing its overall market share, research and advisory firm Gartner said in July.
In the long run, technological progress and innovation will be crucial for productivity-driven growth in China and will play a central role in the sustainable development of the nation's economy, consultancy firm Accenture said in a report on Digital China 2020.
"Such technologies - including mobile internet, cloud computing, big data, the internet of things and artificial intelligence - have delivered unprecedented efficiencies to governments and businesses everywhere," said the report. "These technologies have also presented enterprises with new wellsprings of productivity and growth."