J&J must pay $8b in case of gynecomastia
By SCOTT REEVES in New York | China Daily Global | Updated: 2019-10-11 00:04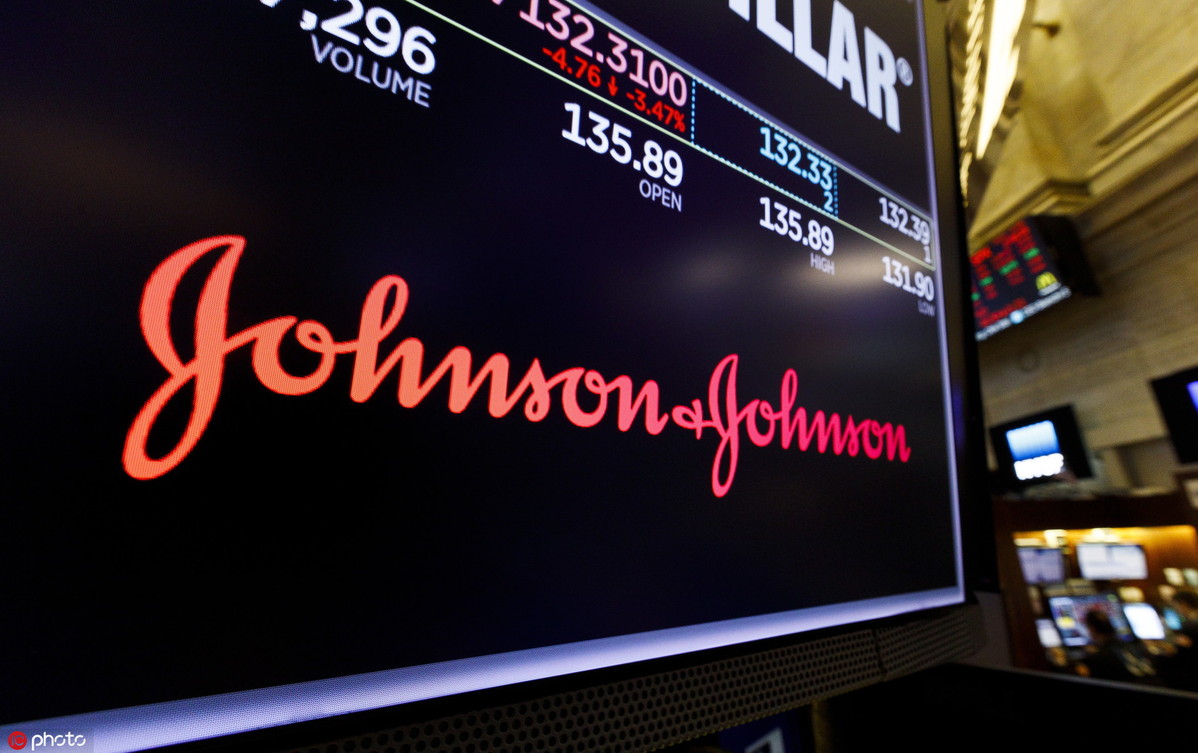 Pharma giant to appeal damages awarded over drug said to cause male breast growth
Johnson & Johnson, one of the world's largest pharmaceutical companies, said it will appeal a Philadelphia jury's award of $8 billion in punitive damages stemming from the use of an antipsychotic drug the plaintiff's attorneys said produced abnormal growth of female breast tissue in boys.
It is the largest award to date among about 13,000 lawsuits against J&J alleging that Risperdal caused a condition in males known as gynecomastia. Attorneys for a Maryland man who took the drug as a child told a jury that J&J knew of the risk but downplayed possible side effects to doctors to boost sales.
In a statement, Murray's attorneys said the verdict on Tuesday "resoundingly told Johnson & Johnson that its actions were deliberate and malicious''.
New Brunswick, New Jersey-based J&J said the $8 billion award is "grossly disproportionate" to the initial award of $680,000 in compensatory damages and said it is likely to be reduced on appeal.
"The company was precluded from presenting a meaningful defense due to the court's exclusion of key evidence," J&J said in a statement. "As a result, the jury did not hear evidence as to how the label for Risperdal clearly and appropriately outlined the risks associated with the medicine or the benefits Risperdal provides to patients with serious mental illness."
The drug, used to treat schizophrenia, bipolar disorder and foul temper often associated with autism, was one of J&J's top-selling products until the patent expired in 2008, and the company lost exclusivity. GlobalData ranks J&J as the world's fifth-largest drug company based on 2018 market share.
A lawsuit filed in behalf of Nicholas Murray, now 26, said his use of Risperdal to treat autism between 2003 and 2008 when aged 10 to 15 caused him to grow female-like breasts. In 2015, a jury in Philadelphia awarded him $1.75 million in compensatory damages, reduced by the judge to $689,000. The judge didn't allow the jury to award punitive damages, a decision overturned on appeal and setting up the trial on punitive damages that ended with the $8 billion award.
The verdict is the latest against the drug company in a cascade of lawsuits alleging harm from various products, especially opioid painkillers. In August, a judge in Oklahoma ordered the company to pay $572 million for its role in the state's opioid crisis.
Last week, J&J agreed to a $20.4 million settlement to avoid a trial to determine if it helped spark the opioid crisis in two Ohio counties.
The counties, Cuyahoga and Summit, include the cities of Cleveland and Akron, which have been hit hard by the opioid crisis. J&J's settlement includes $10 million in cash, $5 million to cover legal fees and $5.4 million in charitable contributions to non-profits focused on opioid addiction.
The company admitted no liability in settling the case. It still faces hundreds of similar lawsuits filed by states as well as other counties and cities. About 400,000 people died from opioid overdoses between 1999 and 2017, the US Centers for Disease Control and Prevention reported.
J&J became the fourth opioid-maker to agree to such a deal to avoid a trial scheduled to begin this month in Cleveland federal court. Earlier, Mallinckrodt agreed to a $30 million deal to settle the case, Endo International agreed to pay $10 million and Allergan agreed to pay $5 million.
Like other drug manufacturers, J&J is considering a plan to settle remaining lawsuits stemming from the opioid epidemic by participating in Purdue Pharma's proposed bankruptcy settlement. No agreement has been reached, and no dollar amount has been discussed.