Innovation urged to boost Greater Bay Area growth
By DAVID HO in Hong Kong | China Daily | Updated: 2019-10-11 04:54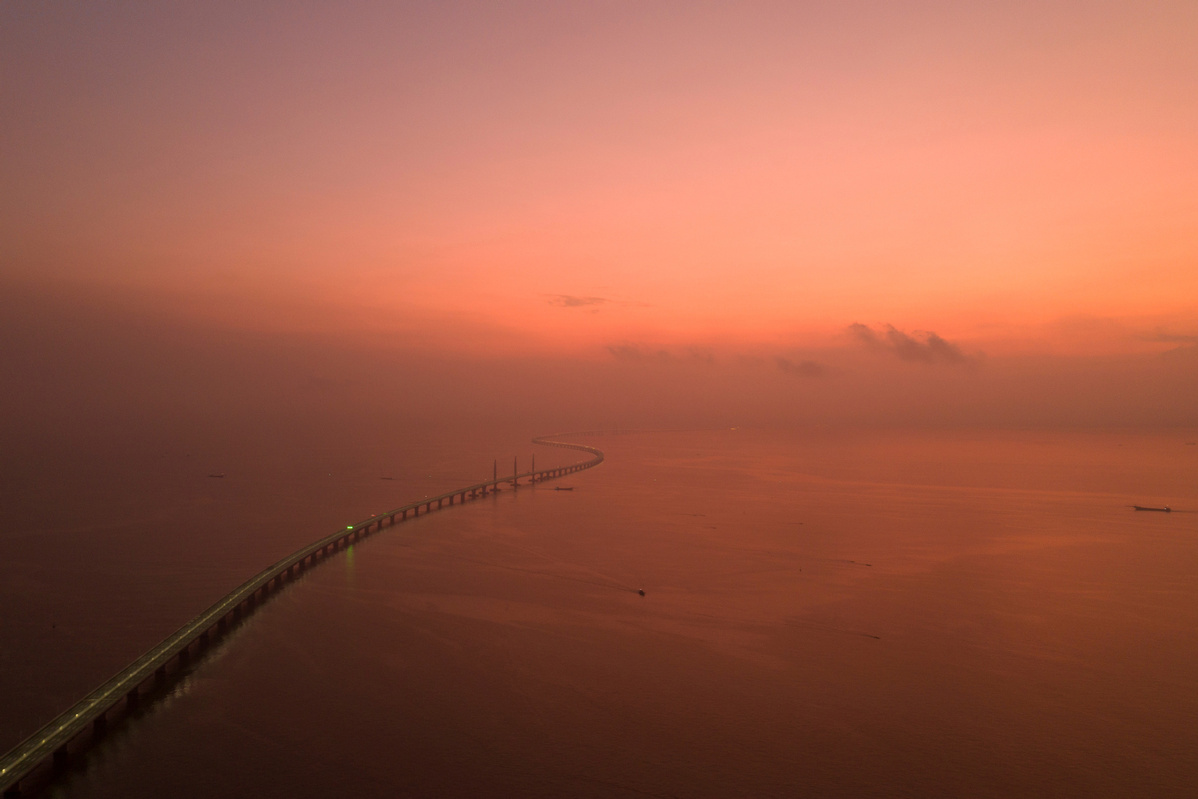 The fifth Greater Bay Area Conference on Thursday in the Hong Kong Special Administrative Region focused on the concept of "Inclusive growth through innovation and sustainability" as well as regional integration.
The conference got underway with opening remarks from representatives of the two co-organizers — China Daily and the Silk Road Economic Development Research Center.
Keynote speaker Leung Chun-ying, vice-chairman of the National Committee of the Chinese People's Political Consultative Conference, paid particular attention to the integration efforts required for the area to flourish.
Leung, a former chief executive of the Hong Kong SAR, highlighted the importance of policy innovation for greater integration of the Bay Area.
"Experiences over the past 41 years [since reform and opening-up began] have clearly demonstrated that we need to be bold to initiate change, to adjust to changes and to manage short-term pain. ... Forty-one years of reform on the Chinese mainland and 16 years of the Mainland and Hong Kong Closer Economic Partnership Arrangement have plucked most of the low-hanging fruit," Leung said.
Zhou Li, an editorial board member of China Daily Group and director of China Daily Asia Pacific, stressed the need for greater professional and intellectual collaboration between Hong Kong and other parts of the bay area, especially in cross-sector business and healthcare.
"Hong Kong is going through a particularly critical time in its history. The test is to get key players to have confidence in it once again," Zhou said.
Joseph Chan Nap-kee, chairman of the Silk Road Economic Development Research Center, focused more on the growth and development aspects of the Bay Area as a whole.
Through two roundtable discussions on cross-border business opportunities and evolution of healthcare services, speakers regularly returned to the need for innovation while a luncheon dialogue addressed the subject, "Shenzhen as a pilot demonstration area: opportunities and challenges for Hong Kong".
There was also a keynote luncheon with Witman Hung, principal liaison officer of the Hong Kong, Shenzhen Qianhai Authority, and Guo Wanda, executive vice-president of the China Development Institute.
"The pilot demonstration area is about experimenting and opening up to Hong Kong and Macao for business," Hung said.
Guo said the new plan is not unlike the push over four decades ago to turn Shenzhen, Guangdong province, into a special economic zone, a push that launched China's opening-up.
He also noted that despite efforts to build the city into a world-class commercial hub, it is unlikely to replace neighboring Hong Kong because the two cities have completely different economic, social and legal systems.
"This would ultimately lead to competition and cooperation between two global cities," said Guo, who also urged both cities to continue pursuing innovation.
Guo said the pilot demonstration area is a "unilateral, not bilateral" way for the Chinese mainland to open up to its bay area partners — Hong Kong and Macao.