Jack Ma retains top spot on Hurun rich list
By He Wei in Shanghai | China Daily | Updated: 2019-10-11 04:40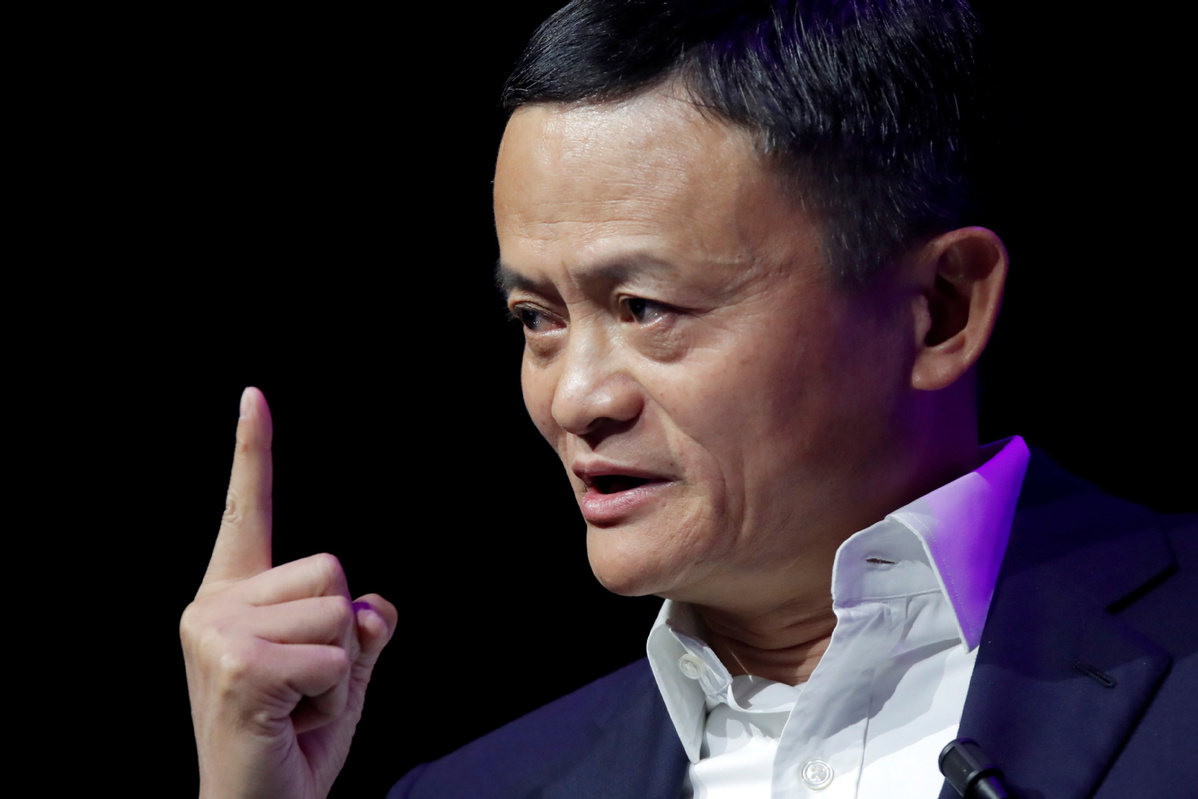 The information technology sector is rapidly driving wealth accumulation among Chinese entrepreneurs, according to the Hurun China Rich List published on Thursday, while domestic consumption makes gains, experts said.
IT created China's top two billionaires and helped usher more business owners into the ranks of the richest individuals. Jack Ma — who recently resigned as chairman of e-commerce giant Alibaba Group — and his family, remained the richest on the Chinese mainland for the third time with a net worth of $39 billion, according to the annual list, which was published for the 21st time.
He was closely followed by Pony Ma (not related to Jack), chairman and CEO of another IT behemoth, Tencent Holdings, whose net worth stood at $37 billion. Pony Ma, who ranked third on the list last year, replaced Xu Jiayin, chairman of property conglomerate Evergrande Group.
Xu came in third with $30 billion.
"Those who are able to adapt to the digital economy" are in a good position to enjoy wealth growth, said Rupert Hoogewerf, founder of the Hurun Rich List.
The Hurun China Rich List includes everyone with a net worth of at least 2 billion yuan ($290 million). A total of 1,819 individuals made the list this year, 4 percent fewer than a year earlier.
The IT sector surpassed the investment sector to become the third-largest source of wealth for entrepreneurs on the list. Manufacturing remained No 1, but the proportion fell from 26.1 percent last year to 24.5 percent. Real estate, accounting for 14.8 percent, remained second.
"The changing industrial composition suggests China's human capital bonus is setting in," said Tang Yuejun, assistant professor of business administration at Fudan University's School of Management. "As Chinese companies grow sophisticated in corporate governance, they allow those with core technology capabilities and business acumen to exercise power and receive corresponding financial returns."
Unicorn firms — startups valued at over $1 billion — in areas such as facial recognition, drones, blockchain services and ride-sharing platforms, contributed 52 individuals to the list this year. In addition, 22 individual shareholders from 17 companies listed on the newly founded STAR Board — a Nasdaq-style board for tech companies — made this year's list.
Apart from the tech powerhouses, the Hurun China Rich List also saw an expansion in consumer sectors including foodstuffs, suggesting that the vast domestic market is poised to shore up growth amid global economic uncertainties, experts said.
Zhang Yong and wife Shu Ping of hotpot chain Haidilao doubled their wealth to $17 billion, propelling them into the top 10 for the first time. Haitian soy sauce chief Pang Kang saw his wealth grow by $4.5 billion to $12 billion.
Pig farmers Qin Yinglin and Qian Ying of Muyuan broke into the top 20, after their wealth tripled to $14 billion on the back of selling 5.8 million pigs in a market when hog prices soared due to an outbreak of swine fever.
"Wealth accumulation in the food sector suggests investors see rosier prospects in the domestic consumption market amid uncertainties over China-US trade friction and overall lackluster performance overseas," said Jason Yu, general manager of consultancy Kantar Worldpanel.
"As lifestyles evolve over time, Chinese will spend more disposable income on food and dining out. Efforts to spur spending have started to pay off, and this sector is shaping up to be a more sustainable force to bolster economic growth."