No-deal 'would weaken fight against terror'
By JULIAN SHEA in London | China Daily Global | Updated: 2019-10-11 09:01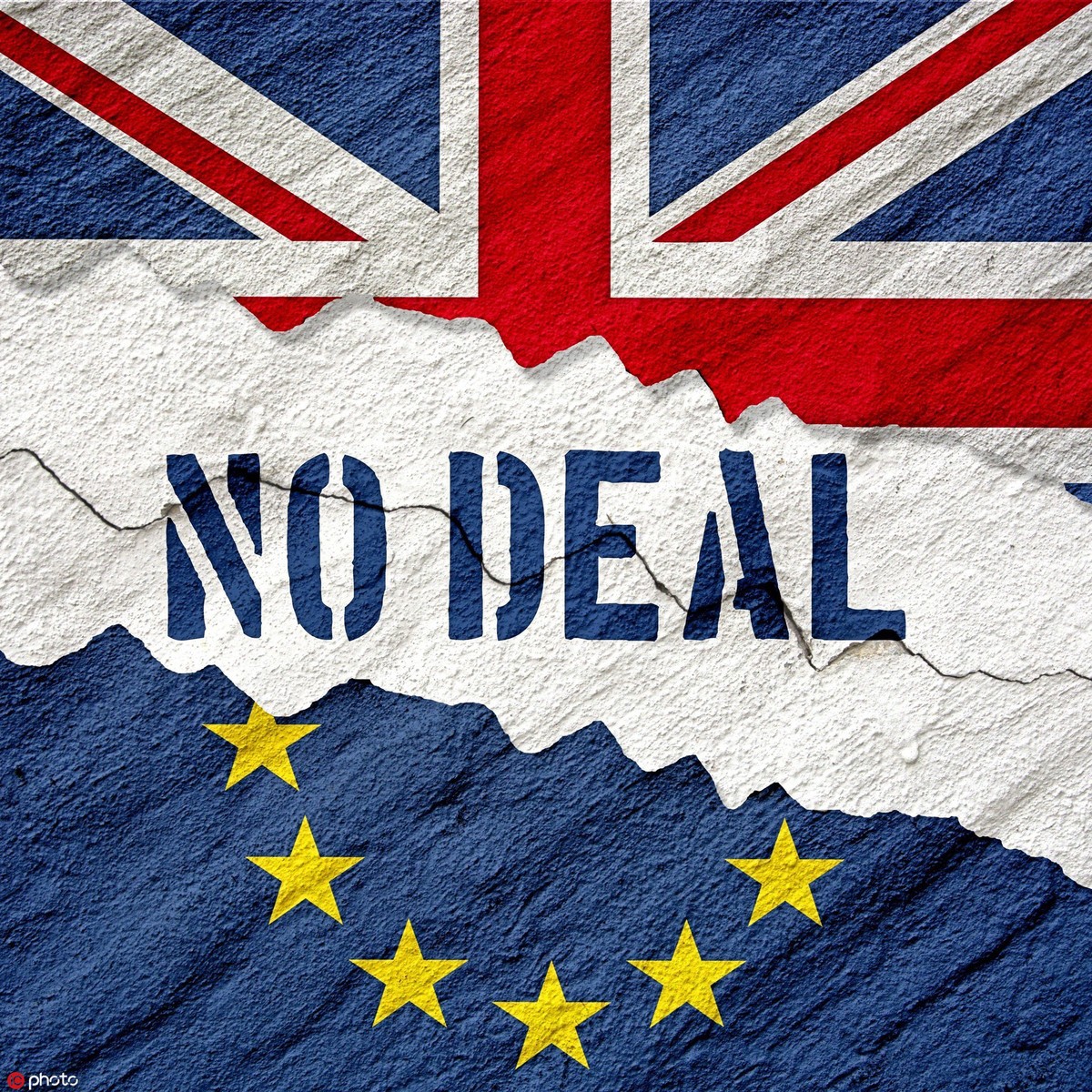 Former intelligence chief says security plans would have to be drawn up again
The former head of Britain's foreign intelligence service MI6 has told the BBC that the country's security arrangements would have to "start again with a blank sheet of paper" if Britain leaves the European Union in a no-deal Brexit.
Speaking on the BBC Radio 4 Today program, John Sawers said the likely upsurge in international terror resulting from events in Syria made cross-border co-operation a greater priority than ever.
"My focus has been on ensuring our country and allied countries are as free from terrorism as possible," he said. "It's a team game. You can't do this as one country, you have to cooperate with partners.
"What we've had in the EU is a system largely designed by Britain, a system of close cooperation, data sharing.... as we leave the EU we'll have to start again, especially with no-deal, with a blank sheet of paper.
"The security of Britain is tied up with the wider security of Europe... it's in our interest as a nation to help our European partners deal with terrorists especially if there's going to be a resurgent threat from Islamic State as a result of this latest fighting in Syria."
His comments came ahead of British Prime Minister Boris Johnson's latest meeting with his Irish counterpart Leo Varadkar, after Johnson's latest Brexit suggestion drew an unenthusiastic response from EU leaders.
Johnson's plan removed the contentious backstop arrangement, but the EU's chief Brexit negotiator Michel Barnier said the two sides are "not really in a position where we are able to find an agreement".
"That's their (the British government's) position at the moment and that's one that is a great difficulty for us," Varadkar told the Irish Parliament on Wednesday.
"As far as the Irish government is concerned, we do want a deal, we're willing to work hard to get a deal, to work until the last moment to get a deal, but certainly not at any cost."
The backstop is the arrangement to avoid imposing a hard border between Northern Ireland, part of the UK, and EU member state the Republic of Ireland.
It would see certain EU rules apply to Northern Ireland, which is controversial because it would mean the region had a different status to the rest of the United Kingdom, and unacceptable to hard-core Brexit supporters because they feel it would keep an EU shackle around the country's leg, subject to its rules without any say in them.
Neither side shows any sign of compromise, ramping up tensions in the run-up to next week's summit of EU leaders, and with Oct 31-Johnson's deadline for leaving the EU, "come what may, do or die"-also drawing closer.
Despite time running out, European Commission President Jean-Claude Juncker has refused to rule out the possibility of a Brexit deal being reached, but he attacked what he called the "blame game from London".
Barnier also defended the bloc's position, saying Johnson's latest proposal was unacceptable because it "replaces a practical, legal solution with a temporary solution.
"Brexit is creating specific serious problems, first and foremost in Ireland. What we need is operational, legally binding solutions for both parties", he added.