Diaz-Canel elected president of Cuba
Xinhua | Updated: 2019-10-11 09:19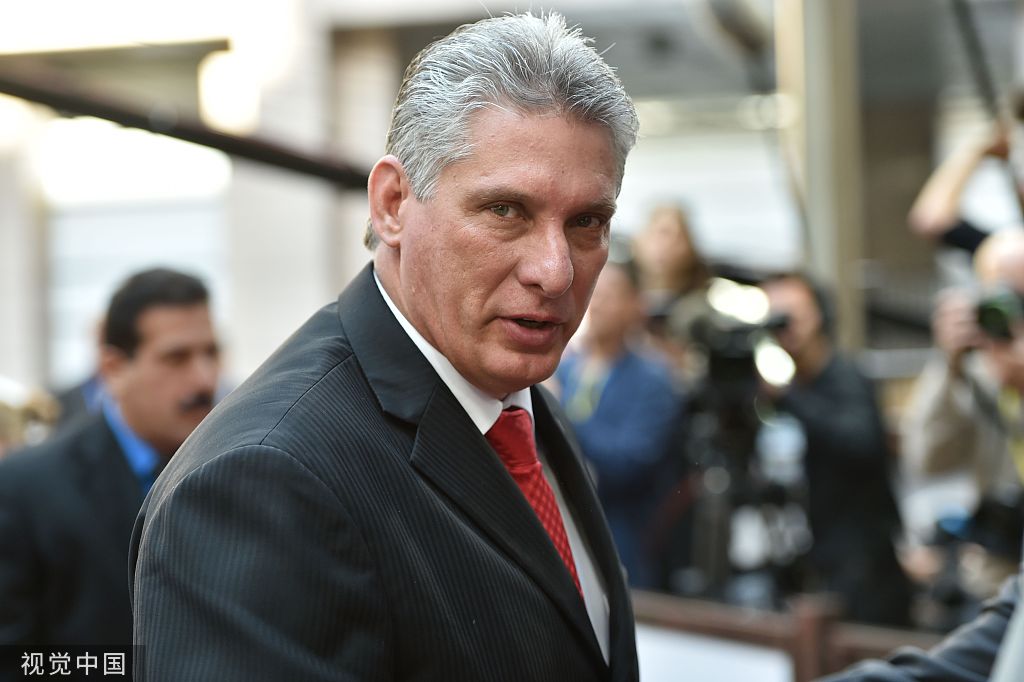 HAVANA - Cuban leader Miguel Diaz-Canel was elected on Thursday to serve in the newly-created post of president of the Republic of Cuba.
The election took place at an extraordinary legislative session of the National Assembly of People's Power, the single-chamber parliament.
Currently serving as president of the Council of State and Ministers, Diaz-Canel received 579 votes in favor from the 580 deputies present in the election, and he will be in office through 2023.
In his first speech as president, Diaz-Canel said his priority will be to continue to strengthen the economy to ensure a better future for all Cubans.
Salvador Valdes Mesa, 74, was elected vice president. He is currently first vice president of the Council of State and Ministers and a member of the politburo of the Communist Party of Cuba (PCC).
Earlier, legislators voted to have Esteban Lazo continue as president of the National Assembly and Council of State.
The extraordinary session, held at Havana's Convention Center, was attended by the first secretary of the PCC, Raul Castro.
Since Sept 18, the members of the National Candidacy Commission have been consulting with lawmakers over potential candidates.
A new electoral law passed in July, in keeping with a revised Constitution adopted on April 10, gave the National Assembly three months to elect its president, vice president and secretary, the 21 members of the State Council, and the country's president and vice president.
The new Constitution also calls for the election of a prime minister, and Diaz-Canel has three months to appoint someone to the post.
The 605-member National Assembly, considered Cuba's highest governing body, meets regularly twice a year and holds extraordinary sessions as needed.