Dozens of climate activists arrested in New York during protest
Xinhua | Updated: 2019-10-11 09:51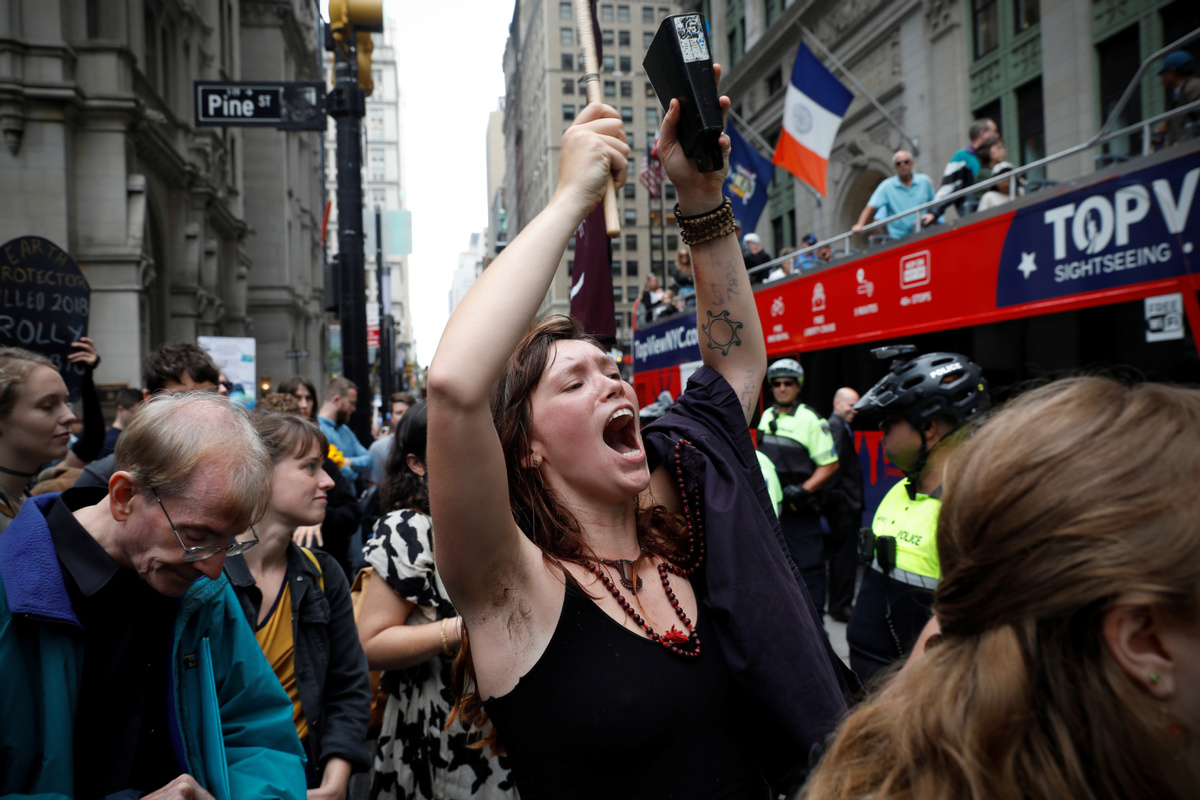 Over 60 people were arrested here on Thursday during a climate change protest as the group occupied an intersection in Times Square and blocked traffic for miles.
Dozens of protesters wearing orange life jackets sat on the ground in the square in midtown Manhattan on Thursday morning, surrounding a green boat with "Act Now" painted on its body. Some were holding posters that said "Climate Emergency" and "No More Business As Usual".
Taking place at the so-called "Crossroads of the World", the protest blocked traffic flow from various directions, causing chaos at the already-crowded tourist attraction.
At least 62 people were arrested for their acts of civil disobedience, according to police.
Organized by the UK-based environmental pressure group Extinction Rebellion, the protest was said to last for two weeks in dozens of cities around the world.
On Monday, protesters with the same group held a march in downtown Manhattan's financial district, conducted "die-in" protests and poured fake blood on the iconic Wall Street Charging Bull. Over 90 people were arrested on the day.