'Substantial progress' made in new round of China-US trade talks
By Zhao Huanxin in Washington | chinadaily.com.cn | Updated: 2019-10-12 06:22
China and the United States have made "substantial progress" on economic and trade issues of common concern, after two days of "efficient and constructive" talks in Washington that ended on Friday, according to a statement issued by the Chinese side.
"Under the guidance of the important consensus of the two heads of state, the two sides held frank, efficient and constructive discussions on economic and trade issues of common concern," said the statement.
The two sides have made substantial progress in the fields of agriculture, intellectual property protection, exchange rates, financial services, expanding trade cooperation, technology transfer, and dispute settlement, it said.
"The two sides discussed the follow-up consultation arrangements and agreed to work together in the direction of final agreement," it added.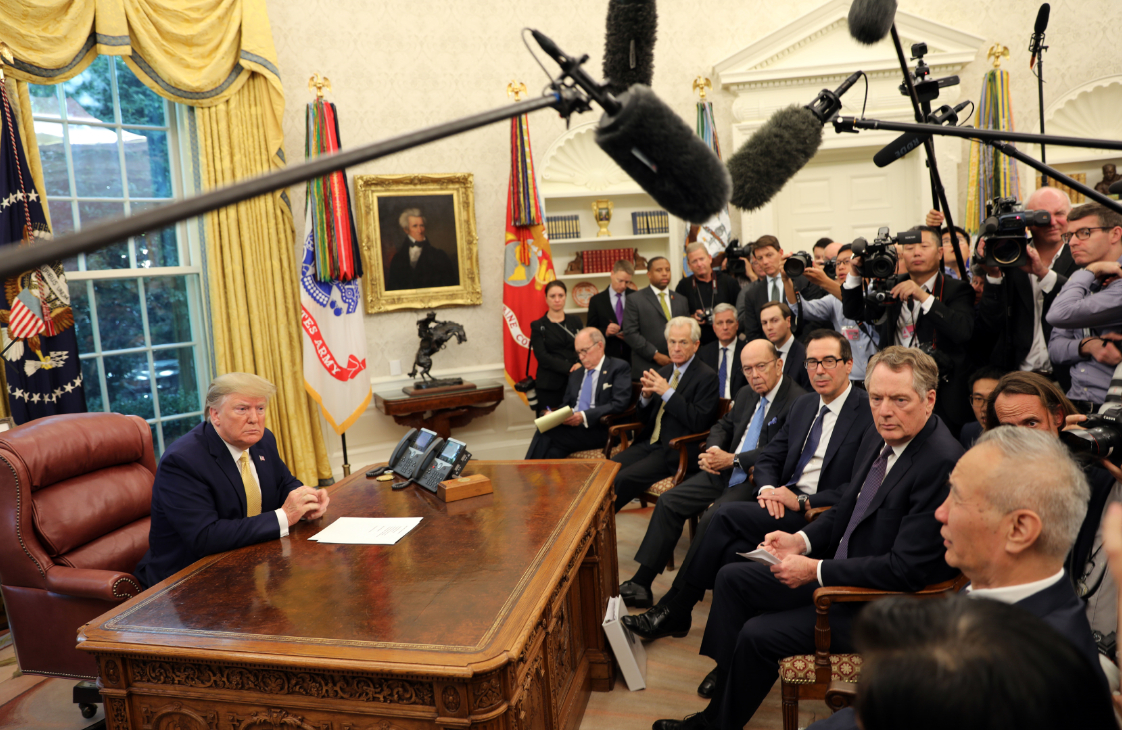 The new round of trade negotiations, chaired by Chinese Vice-Premier Liu He and US Trade Representative Robert Lighthizer and Secretary of the Treasury Steven Mnuchin, was held at the headquarters of the Office of the USTR.
The US-China Business Council said it was pleased the United States and China have reached "a tentative phase one trade agreement", which was accompanied by a suspension of the prospective US tariff increase set for October 15.
"This is an encouraging first phase," USCBC President Craig Allen said. "We await word on how implementation will be measured and in what time-frame, as well as details on scheduling subsequent phases."