S.Korea's justice minister resigns
Xinhua | Updated: 2019-10-14 15:16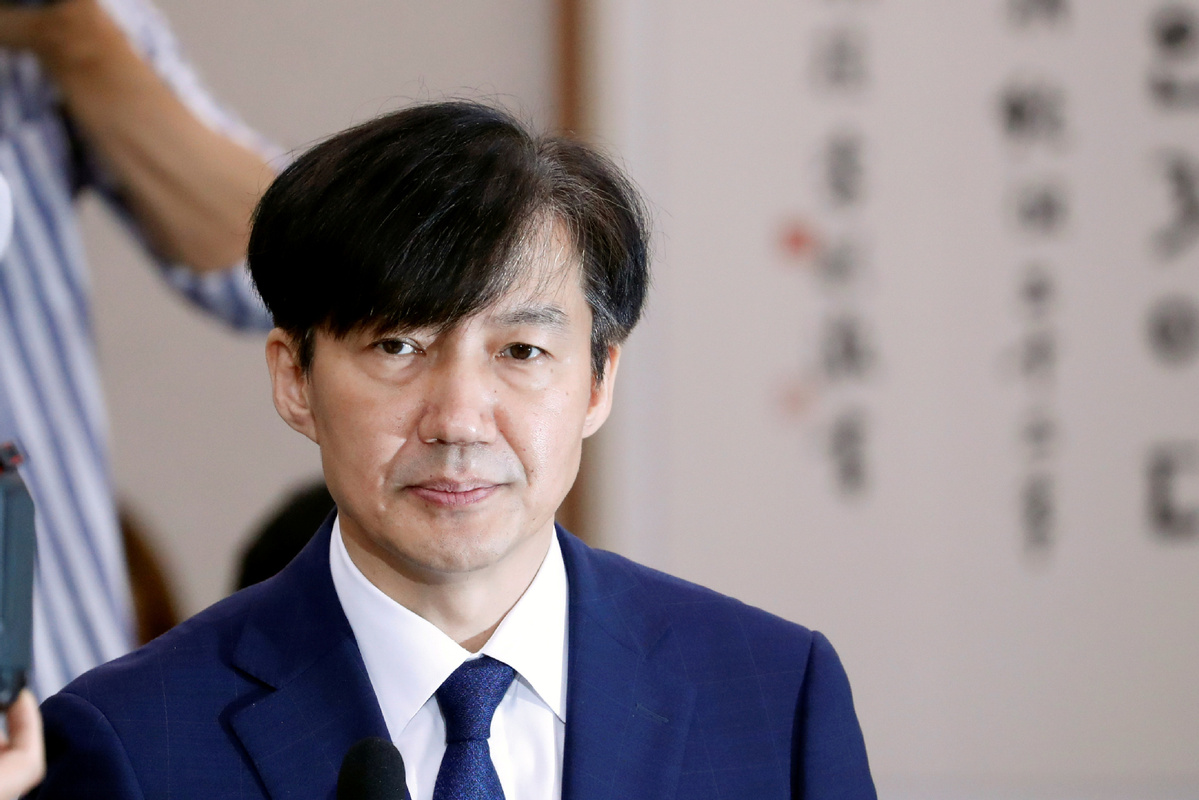 SEOUL - South Korean Justice Minister Cho Kuk unexpectedly announced his resignation Monday, after "kindling" the reform of the prosecution office that has been viewed as an agency of excessive power.
"I was a mere 'wood to kindle a fire' for the prosecution reform. My role as the kindle wood came to an end here," Cho said in a statement.
Cho said the time came for the successful completion of the prosecution reform to be made possible only after his resignation, asking people to join forces for President Moon Jae-in.
President Moon designated Cho as the justice minister on Aug 9, appointing him to the post a month later to task him with the prosecution reform, one of Moon's major campaign pledges.
Before the ministership, Cho, a former reform-minded law professor, served as the first senior presidential secretary for civil affairs, including prosecutorial affairs, under the Moon government.
Since he took office, Cho released a comprehensive set of measures to reform the prosecution office that has long been seen as holding an excessive authority, including an exclusive authority to indict or seek warrants for criminal suspects, and control or launch police investigations.
Currently, the ball moved onto the court of the parliament as the prosecution reform bill can be put to the vote at the National Assembly as early as late this month.
Under the reform bill, the Moon government pushed to divide the exclusive authority of the prosecution office into two, or an authority to indict given to prosecutors and an authority to investigate given to police.
The government also sought to set up an independent investigative body that probes the corruption of prosecutors as well as judges and high-level police officers, instead of being investigated and indicted by fellow prosecutors.