The spirit of 'dark castle' shines
By Erik Nilsson | China Daily | Updated: 2019-10-15 08:03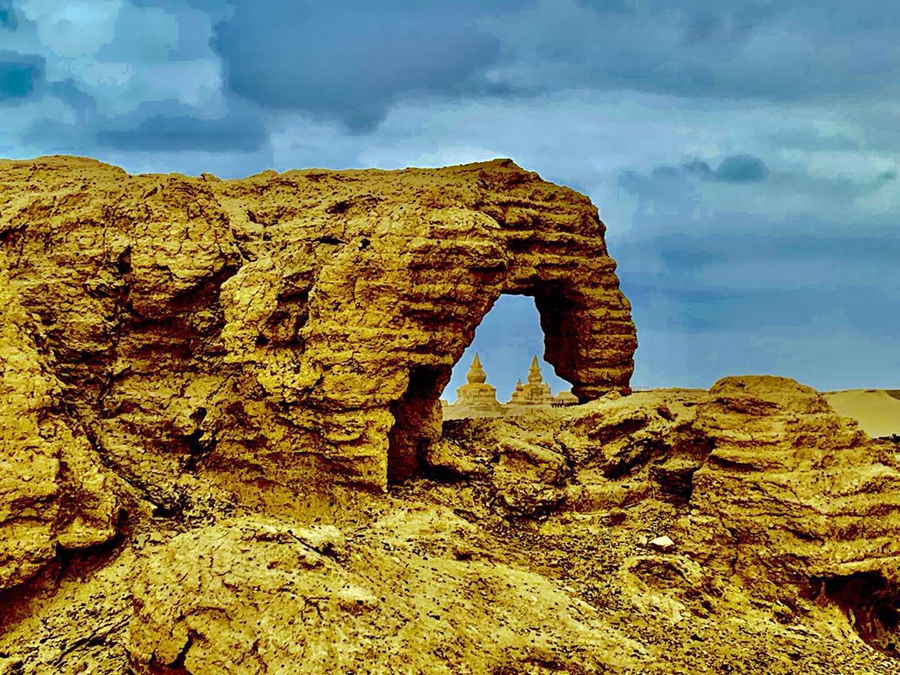 Khara-Khoto, aka the 'black city', is a ghost town haunted by history. Its ruins bear testimony to life and death in the desert, and commerce and conflict along the Silk Road, Erik Nilsson reports.
The dead city of Khara-Khoto's legacy lives on in the Gobi. So, too, do its ghosts, according to-and certainly in-local legend.
They're said to stalk the desert garrison's ruins-remnants that are literally shaped by the sands of time.
Centuries of sandstorms have ground many structures into nubs. And shifting dunes intermittently swallow and spit them out, concealing and revealing different edifices according to the appetites of fickle winds.
And Khara-Khoto's name has again been carried by the breeze to captivate the imaginations of travelers from afar.
Fascination with the site has been reincarnated since the rediscovery of the long-lost fortress and trade hub early last century.
Many experts believe the Tangut settlement in today's Inner Mongolia autonomous region is the ancient city of Etzina referenced in Marco Polo's travelogue.
"At this city, you must (prepare) victuals for 40 days, because, when you quit Etzina, you enter a desert that extends 40 days' journey to the north, and on which you meet with no habitation or baiting place," he wrote.
The explorer also records that inhabitants were "idolaters", who primarily survived by herding cattle and camels.
Many were soldiers, who protected traders from further east in China and countries to the west from nomadic raiders, who plundered Silk Road caravans.