Macron, Merkel optimistic about endorsing Brexit accord at this week's EU summit
Xinhua | Updated: 2019-10-17 08:56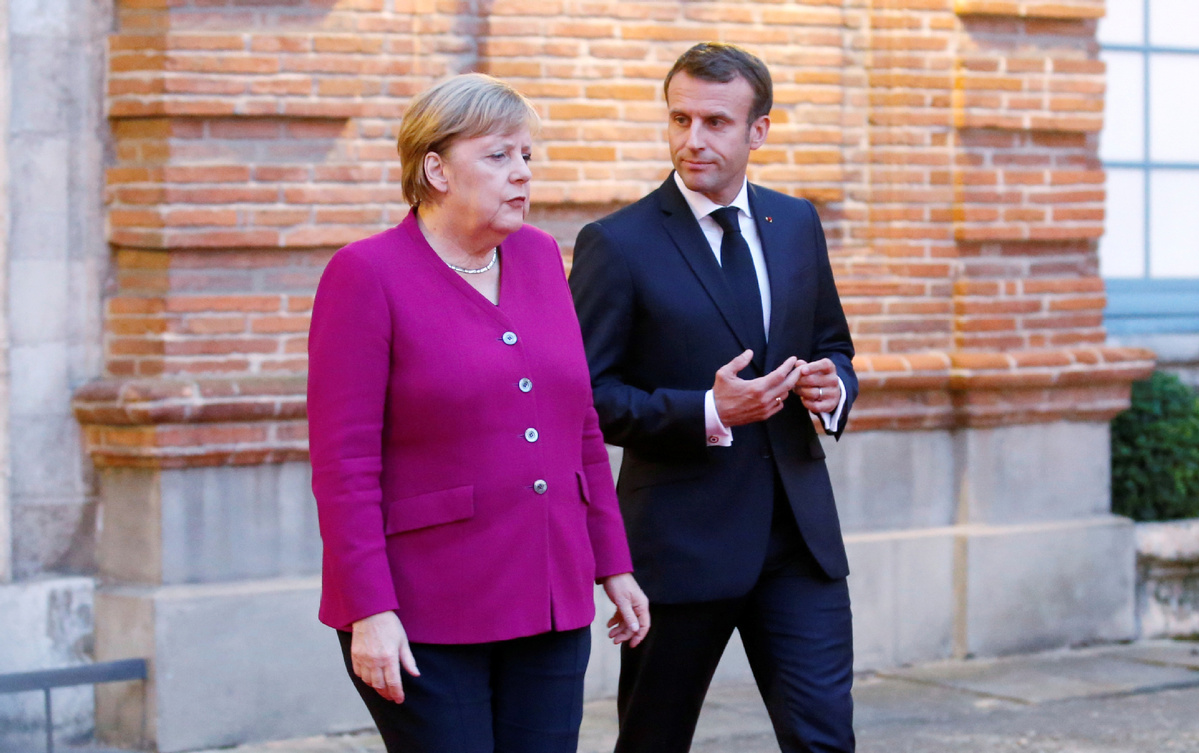 PARIS - French President Emmanuel Macron and visiting German Chancellor Angela Merkel on Wednesday expressed hope to endorse an accord on Britain's orderly departure from the European Union (EU) at a summit in Brussels on Thursday.
"I want to believe an agreement is being finalized and that we will be able to endorse it tomorrow," Macron said at a joint press conference with Merkel.
"Our hope, our willingness is to be in a position to endorse a deal, which I hope can be found in the coming hours. In any case, what we're hearing today is positive," he said.
Merkel said she believed that a deal between Britain and the EU on how the country leaves the bloc "will be possible."
"From what I've heard in recent days, I think more and more that we'll obtain this deal... We're in the final sprint," she said.
Negotiators from Brussels and London entered into a fresh round of talks on Tuesday on a Brexit agreement that could be approved by a EU summit slated for Thursday and Friday.
British Prime Minister Boris Johnson has pledged to take the UK out of the EU on Oct 31 with or without a deal. However, British lawmakers last month adopted a law that forces Johnson to seek a Brexit extension if there is no deal reached by Oct 19.