Argentina, Brazil eye 'one visa' for Chinese tourists
By Yang Han in Macao | China Daily Global | Updated: 2019-10-17 09:42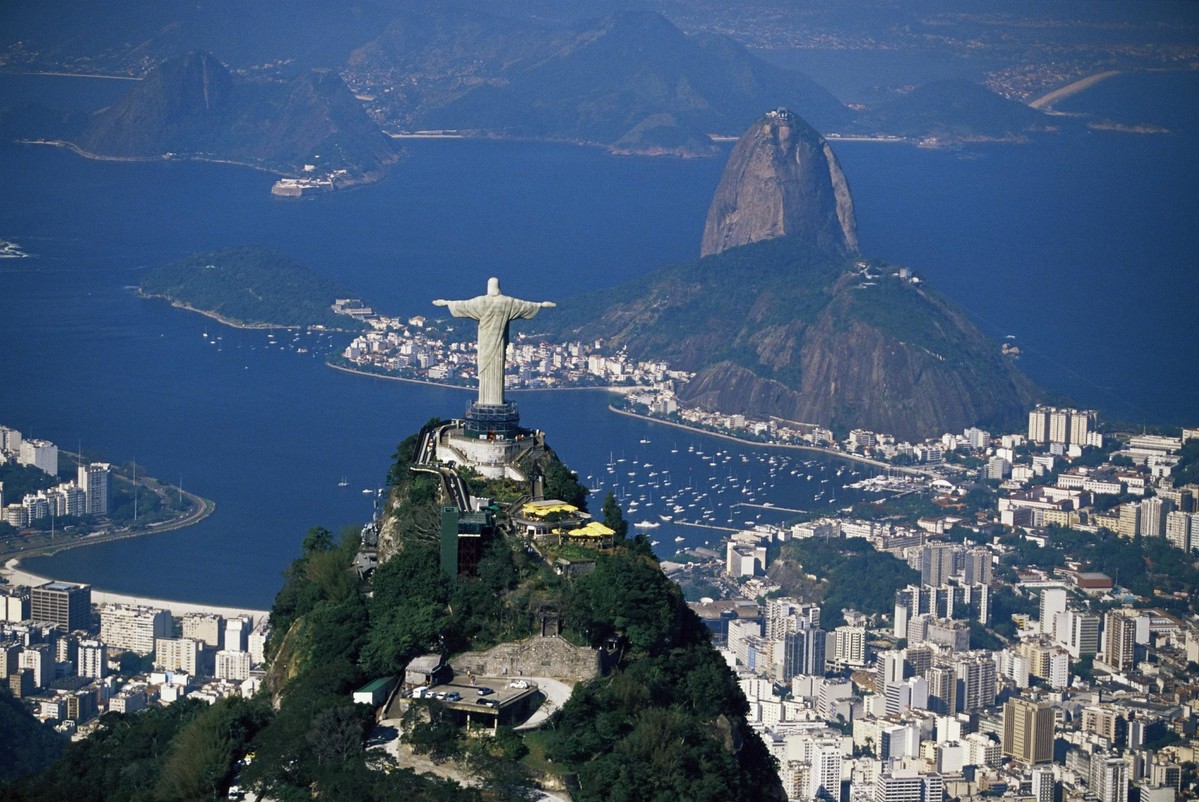 South American nations are looking at easing up visa procedures and ensuring smooth experiences for investors and tourists from Asia, especially China.
Argentina and Brazil are working on mutual acceptance for a Chinese tourist visa that will allow Chinese travelers to visit both countries, Argentinian Tourism Minister Gustavo Santos said at the 8th Global Tourism Economy Forum held in Macao. Talks on this measure can be extended to other countries in South America.
Brazilian Tourism Minister Marcelo Alvaro Antonio, also speaking at the forum, said, "Brazil is going through an important process now ...and (the country) highlights its closeness to China."
He said Chinese investment in the tourism sector is welcome, adding he hoped to see closer bilateral cooperation through tourism. The potential areas for investment include theme parks, resorts and transportation infrastructure.
"China can become our biggest partner in tourism ... we want to transform our partnership, not just in the economic area but also in the tourism area," said the Brazilian minister. Brazil is also working to allow the issue of electronic visas to Chinese tourists, in order to facilitate exchange between the two countries.
Gilson Machado Neto, president of the Brazilian Tourism Board, said the number of Chinese tourists to Brazil, which was slightly over 60,000 in 2018, still has a huge potential to grow, considering the number of outbound trips made by Chinese tourists and the rich tourism resources Brazil has to offer.
South American countries have more than natural resources or metropolitan skylines to offer Chinese tourists, as the region is well known for its sports industry, said Santos, the Argentinian minister.
Argentina signed an agreement on Monday on mutual visa exemption with Macao, which allows travelers from Macao to enter Argentina for up to 30 days without the need for a visa. The measure will be effective from mid-November.
"We have built trust (with China) ... and this trust will create friendship," said Santos, adding his country can also help China fulfill its aspirations to develop soccer.
Santos said Argentina and Brazil are home to some of the world's most successful soccer teams, and they can jointly help develop the sector through collaboration and cooperation.
Seeing a huge opportunity in sports tourism cooperation between South America and China, Andres Miguel Fassi, president of the Talleres Football Club in Argentina's first division, said his club is working to further link tourism with soccer. Such efforts include the establishment of summer soccer camps for Chinese children in Argentina and Mexico.
Wang Xinjun, president and CEO of Ivy Alliance Tourism Consulting, said Chinese outbound tourists are familiar with Argentina and Brazil due to their soccer culture, a key reason that the two countries, as well as Chile and Peru, are among the most popular South American destinations for Chinese tourists.
Hoping to see more direct flights between China and South America, Wang said more opportunities can be generated through tourism cooperation between both sides.
Both Argentina and Brazil were partner countries at this year's GTEF, hosted by Macao's Secretariat for Social Affairs and Culture in cooperation with the United Nations World Tourism Organization.
Noting that tourism is about healthy lifestyle and well-being of society, Zurab Pololikashvili, the secretary-general of UNWTO, said cooperation and sharing of experience are needed for stronger growth. He encouraged active participation from the private sector, including cooperation with the public sector, to jointly keep pace with the fast-growing industry.