Historic all-female spacewalk set for Friday
Updated: 2019-10-17 10:42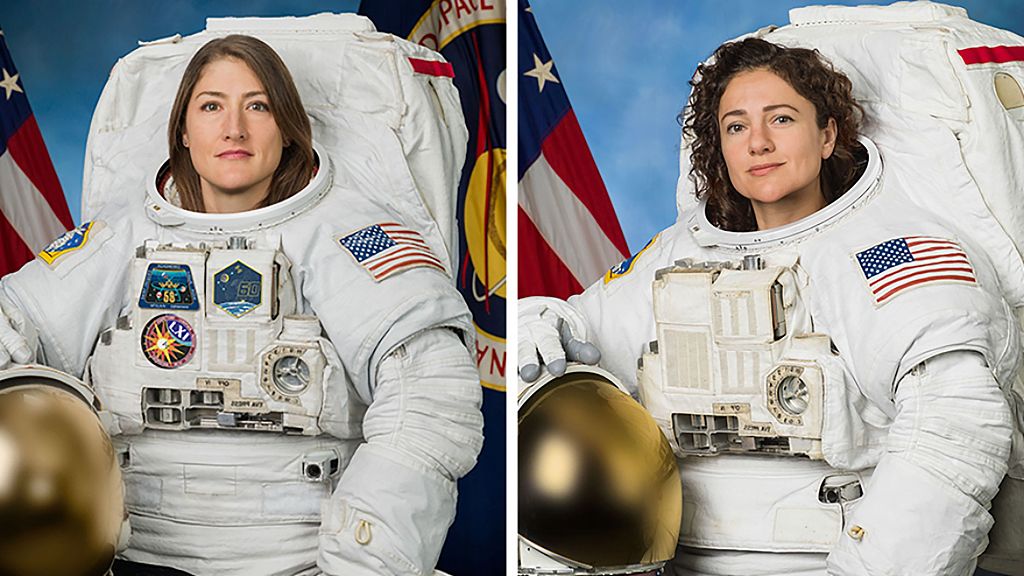 LONDON - US astronauts Christina Koch and Jessica Meir will make history on Friday when they conduct the first ever all-female spacewalk to replace the power source on the International Space Station (ISS).
The pair will exit the ISS at 7:50 am EDT (11:50 GMT) to fix the station's faulty battery charge/discharge unit (BCDU) over a period of more than five hours.
An all-woman spacewalk was canceled in March due to one woman's ill-fitting suit, leading to her replacement by a male colleague.
"Our achievements provide inspiration to students around the world, proving that hard work can lead you to great heights, and all students should be able to see themselves in those achievements," a NASA spokeswoman said in an emailed statement.
The spacewalk will be broadcast in its entirety from 6:30 am EDT (10:30 GMT) on National Aeronautics and Space Association (NASA) Television and on the agency's website.
Koch, who is also set to complete the longest single spaceflight by a woman as she remains in orbit until February 2020, said gender milestones like the spacewalk were especially significant.
Reuters